April 10, 2014 | Carol Dinh
Spring Weekend - Santa Barbara Vintners' Style
The sun is out, the flowers are in bloom—April is when spring fully blossoms and it's the perfect time to celebrate the annual Santa Barbara Vintners Spring Weekend. One of the most interesting aspects of this weekend is that it is much more than just simply wine tasting. This allows the adventurous and the curious to explore other activities that are being offered on April 10-13.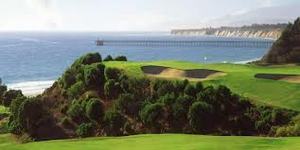 This weekend kicks off with two signature Thursday events, starting with the Vintners Festival Golf Tournament and the Sta. Rita Hills AVA Dinner & Wine Pairing. Whether you enjoy golf or prefer to indulge in the wine-pairing event, it's a great way to relax on a stunning spring day in Santa Barbara wine country. These events are only the beginning of the Vintners Spring Weekend!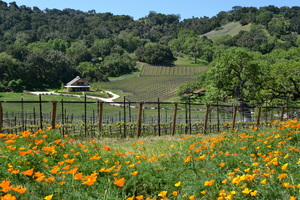 If your heart desires more time to explore nature in the vineyards, then Friday, April 11th is your day to play. You'll get a chance to partake in delicious wine and vineyard hikes side-by-side with winegrower Steve Beckmen of Beckmen Vineyards, owner Kevin Gleason of Refugio Ranch Vineyards, or owner John Hilliard of Hilliard Bruce Vineyards.
The headline event of the weekend is the 32nd Annual Vintners Festival Grand Tasting. Over 100 wineries will join together at the scenic River View Park in Buellton to offer exquisite wine tastings, along with a silent auction, an inventive Art Walk, a Farmers Market Pavilion, and live cooking and barrel cooper demonstrations. Lastly on Sunday, don't miss the signature event to wrap up the weekend: farm-to-table Picnic & Concert!
If you think that is all for the Vintners Weekend, do not fret, my friend. There is an exciting list of additional events for each day. So if you missed the vineyard hikes on Friday, there's always another chance for you to participate in a vineyard walk on Sunday with winemaker Karen Steinwachs of Buttonwood Winery, plus brunch and a scavenger hunt!
There are activities and events for everyone—the wine enthusiast, the foodie, the explorer, the golfer, and the novice. So, if you haven't bought your tickets yet, it isn't too late. Visit www.sbvintnersweekend.com for tickets and the full event schedule.
Touring & Tasting will have our own booth at the Grand Tasting. Stop by and chat with us as we savor the beautiful spring weekend with the Santa Barbara Vintners. We hope to see you this weekend.
Cheers!