Touring & Tasting's Wine Lounge
A forum for wine lovers to share their thoughts and experiences...

April 14, 2015 |
Mikayla Molinaro
It's not too late to secure your spot at the 2015 Santa Barbara Vintners Spring Weekend! What could be better than a weekend away in the beautiful Santa Barbara wine country filled with endless amounts of local foods and delicious wine? This is your chance to enjoy a taste of vino from all 120+ Santa Barbara Vintners! Don't miss a few of our favorites:
Cinque Stelle
Italian for "Five Stars," their name represents not only the five family members who share the passion for the winemaking process, but also for the high quality small-lot wines that they produce. Be sure to visit them on Saturday and get a taste of these delicious wines!
Westerly Wines
The Westerly name is well-known in the Santa Ynez Valley, representing one of the most diverse portfolios of wines in Santa Barbara County. Westerly doesn't have a public tasting room, so this is the perfect opportunity to taste their exceptional wines and chat with winemaking experts about their winery!
Refugio Ranch
Refugio is a rustic 415 acre estate perfectly suited for growing delicious Rhone varietals and Sauvignon Blanc. Their wines are produces in small lots from 100 percent estate grown grapes. You won't want to miss out on tasting the best from Refugio!
Blair Fox Cellars
Blair and Sarah Fox are Santa Barbara natives who share more than 30 years of experience in the wine business, making them experts on all things wine and all things Santa Barbara! The Blair Fox Cellars label specializes in Rhone varietals that routinely score 90 points or higher by wine critics. Stop by and visit them at the festival to taste their award-winning wines!
...and many more!
Calling all wine lovers…this is a weekend you won't want to miss!
For more information and to purchase tickets, please visit: sbvintnersweekend.com
March 31, 2015 |
Mikayla Molinaro
Looking to getaway and enjoy some much needed wine therapy? The Santa Barbara Vintners Spring Weekend is the perfect combo of an ideal destination & endless amounts of vino! Take part in this opportunity to explore all that the Santa Barbara Wine Country has to offer, one tasting at a time!
Start the weekend off on Friday, April 24th by dining with many of the big names in Santa Barbara Wine Country at the historic Mattei's Tavern in Los Olivos. Mattei's Tavern is a historic landmark built in 1886 that original served as the Central Hotel and a favorite railway stop for travelers. Today, its historic charm remains with a new modern and local focus. Spend Friday with Mattei's for local foods, local wines, and the true spirit and history of Santa Barbara wine country!
Be sure to save room for the Grand Tasting the following day, Saturday, April 25th at Buellton's River View Park for your chance to taste all the wineries in one convenient location! There will be 100+ wineries paired with the best of the best regional cuisine from dozens of local restaurants, caterers and food purveyors. And if that hasn't quite yet satisfied your thirst for Santa Barbara wine, purchase a Vintners Visa ticket to visit 12 tasting rooms of participating wineries from Thursday April 23rd through Sunday April 26th!
Calling all wine lovers…this is a weekend you won't want to miss!
For more information and to purchase tickets, please visit: sbvintnersweekend.com
February 9, 2015 |
Mikayla Molinaro
We've selected some of our favorite stand-out wines for you to try! Check out the Noteworthy Wines from our Spring 2015 issue.

Beringer Vineyards
2011 Private Reserve Cabernet Sauvignon
This vintage is from only two sources: the Steinhauer Vineyard on Howell Mountain and the St. Helena Home Vineyard. It is
a beautiful Cabernet which demonstrates Beringer's commitment to quality. Ripe and medium-bodied with chocolate, red and black currants, graphite, and spring flowers. "This is a lovely, soft, round, juicy wine to drink over the next decade." Robert Parker, 91 points, Wine Advocate
Buttonwood Farm Winery & Vineyard
2013 Sauvignon Blanc
Unmistakably "Sauvignon" aromas pulse with a swirl—citrus peel, garden herbs, and honeydew melon—along with a whisper of raw almond from the Semillón. The palate is expecting tangy, nervy, zesty and is not surprised at first sip, but the Semillón tames the raciness with an integrated mix of lemon-lime, apricot, honeycomb, and fig. A lovely yin-yang of acidity and fruit. Pair with goat cheese or chile rellenos.
Castello di Amorosa
2010 Don Thomas Vineyards Cabernet Sauvignon

Amazingly complex and refined, this Cabernet Sauvignon is tuned to a mix of red and dark berry that's elegant and graceful without sacrificing Cabernet's power and torque. It ends with classic Bourdeaux-like cedar and cigar box touches, gliding along the palate with fine-grained tannins. Drink now, or cellar up to 2028. 94 points, James Laube,
Wine Spectator
Harney Lane Winery
2011 Lizzy James Old Vine Zinfandel
Beautifully balanced, this concentrated Old Vine Zinfandel offers lush aromas of raspberry jam, anise, and fig compote. Sourced from Harney Lane's 110-year-old estate vineyard, the wine is structured with deep, sweet flavors of currants, nutmeg, and warm cinnamon. Lizzy James is an elegant wine from a cooler vintage that will age gracefully. Gold Medal, 2014 American Fine Wine Competition



Jamieson Ranch Vineyards
2012 Napa Valley Double Lariat 
Cabernet Sauvignon

Classic Napa Valley aromas jump out of the glass with this expressive Cabernet. Notes
of anise, currant, and toasted walnuts on the nose complement the lusciously fruit-forward palate and voluminous mouthfeel. Rich black cherry and leather reflect the terroir with integrated and deep oak tannins reflecting the influence of exceptional French Oak barrels. 90 Points, California Grapevine; 90 points, Tasting Panel Magazine

Klinker Brick Winery
2012 Old Ghost, Old Vine Zinfandel
The Old Ghost represents the best Zinfandel that Klinker Brick produces each year. Brambleberry fruit aromas intermingled with anise and exotic spice echo previous vintages. Smaller berries harvested from this vineyard block, tend to offer more "skin to flesh," providing a greater level of tannin and structure to this wine. Pair with your prime porterhouse or grilled lamb.
LangeTwins Family Winery and Vineyards
2010 Centennial Zinfandel
This wine is a true reflection of the historic head-trained, spur-pruned Lewis Vineyard, now more than a century old. Concentrated blackberry notes give a sense of ripeness that is balanced by dark cocoa. Toasted oak is present, but the fruit is driving flavor. This is a refined Zinfandel crafted with restraint to express the vineyard's high quality. 90 points, Wine Enthusiast and Tasting Panel Magazine

Ledson Winery & Vineyards
2010 Alexander Valley Cabernet Sauvignon
This Cabernet Sauvignon gets you straight away with its liveliness and purity. The spiciness emerges and leads into a generous palate of plums, Red currant, and black olives with the typical Ledson rustic edge. Small, intensely flavored berries from this spectacular site produce plenty of power and concentration, but it's not too heavy. 92 points, Gold Medal & Cellar Selection: 2014 World Wine Championships
Nottingham Cellars
2012 Micro-Lot Reserve Petite Verdot
Lush and inviting, this wine begs
for both the hors d'oeuvre and the main course. Evolving aromatics of berries, apples, and lavender are complemented by mouthwatering tannins, and a soft grip that will leave you wanting more with every taste. This vintage will be fantastic for years to come, or on your dinner table tonight. Better yet, get two so you don't have to decide.
Mettler Family Vineyards
2012 Petite Syrah
Pleasing aromas of red licorice, sweet berry, and mocha are balanced by traces of mineral and earth. As it unfolds, the wine offers a beautiful swirl of juicy black currant and blueberry flavors with hints of vanilla, cinnamon, and spice, reminiscent of a luscious berry cobbler. The tannins are big and supple tempered by vibrant acidity and the pure, concentrated flavors linger through the finish.

Miraflores
2007 El Dorado Syrah
This wine has exotic aromas of blueberry, blackberry, grilled meat, graphite, smoky vanilla, and violets. Firm and well-structured on the palate, this beautiful wine will keep good company with the richest of dishes, including curry beef, rib eye steak, lamb shish-kabob, and savory cheeses."Very dry, tannic, and peppery, this complex young wine is crying out for a good steak." Steve Heimoff, Wine Enthusiast, 90 points
Mitchell Katz Winery
2011 Crackerbox Vineyard Sangiovese

Dried cranberries, cinnamon, and red cherries greet the
nose. Dark caramel, bittersweet chocolate, and anise open into a very bright profile for this wine. Fresh red raspberries, walnut, and sandalwood also unfurl with time. Enjoy with aromatic clove or rosemary braises, Italian antipasti, or fennel sausage pizza. Drink now, or cellar for a few years. Best of Class over $40, 2014 California State Fair

Papapietro Perry Winery
2012 Leras Family Vineyards Pinot Noir
This beautiful ruby-colored Russian River Valley wine has bright aromas of cherry, strawberry, and cola. With great structure, refreshing acidity, and a complex blend of cherry, strawberry, cola, and earth, this perennial favorite does not disappoint. Well-integrated oak provides a subtle, sweet toastiness that lasts through the long finish.

Quintessa
2011 Quintessa
Winemaker Charles Thomas describes this wine as "an inviting nose of fresh cherries, currants, and red plum to accentuate the complex aromatics of crushed wet rock, sandalwood, and clove." This is a vibrant and elegant wine with all the hallmarks for which Quintessa is known. 2011 was a classic vintage and the vineyards provided beautifully ripe grapes, perfect for making this fresh, aromatic wine.
Rideau Vineyard
2012 Estate Syrah
With five acres of second-generation Beaucastel vines resting on the highest hill overlooking Rideau's Santa Ynez Valley estate, Syrah is the winery's most widely planted red grape. The wine embodies all the qualities that make the region so perfect for the varietal. Balanced alcohol, age-worthy tannin, and focused black pepper with dark cherry aspects all show wonderfully in this memorable red. Gold, 2014 Sommelier's Challenge

Riverbench Vineyard & Winery
2012 Estate Pinot Noir
A showcase for Riverbench Vineyard. Each year, the clones and lots are carefully selected to demonstrate the best qualities of all different parts of the property. The signature of the 2012 harvest was small berry size, resulting in low yields and complex flavors. The result is a full bodied Pinot Noir boasting juicy red fruit flavors and the signature Riverbench smoke and clove. 90 points, Connoisseurs Guide to CA Wines 2014
Rosenblum Cellars
2011 Rockpile Road Zinfandel
The power and grace of this wine is a culmination of its unique climate, soil, and pedigree. Bold, dark fruit, redolent with blueberries and boysenberry jam, shapes the core and establishes its masculine, mountain character. Black pepper, cocoa, and toasted oak spices weave through the multiple layers, joined by big, chewy tannins. Low yields in 2011 further enhanced its concentrated flavors and elegance.
Seghesio Family Vineyards
2012 Old Vine Zinfandel
Although "Old Vine" is often loosely interpreted in the wine industry, Seghesio's benchmark is 50 years. A blend from the finest lots from vineyards planted between
1920 and 1950 on the benchlands of Dry Creek and Alexander Valleys, this wine has raspberry and briary aromas with intense flavors of dark cherry, spice
box, and sandalwood. It is rich mid-palate, finishing long with a refreshing lingering acidity.
Silverado Vineyards
2011 SOLO Cabernet Sauvignon
Both old school and new school techniques were used to blend this vintage. As a result, the wine has a core of fresh, crushed red raspberry flavor. The nose is accented with aromas of anise and earth. As the wine opens, lovely floral and violet notes begin to appear. Pleasing acid refreshes the mid-palate in advance of a long finish marked with essences of mineral, stone, and flint.
Tamber Bey Vineyards
2012 Deux Chevaux Vineyard Rabicano
The complex nose reflects the blending of the four varietals; very elegant and fragrant. Aromas of red fruits of currant, raspberry, cherry with sweet oak, a very delicate smokiness, a touch of bay leaf, and barley water. The mouthfeel delivers medium body and elegance. Red fruit flavors, some nice spices, including white pepper, and delicate truffle notes, evolve into a long finish with cherry pit and cola.
Trione Vineyards & Winery
2011 Russian River Valley Chardonnay
Rich aromas of honeycomb, baked apple, and toasted bread. The palate is firm yet rich—a seamless expression of restraint and elegance. The silky texture extends through a lingering finish with hints of Mandarin orange peel and sweet Asian spice. This Chardonnay will continue to develop over the next five to seven years.

Venteux Vineyards
2011 Tache le Verre Syrah
From Santa Barbara County's Alisos Canyon, this impressive vintage exhibits aromas of wild blackberry, black currant, and pipe tobacco with matching bold flavors of wild blackberry cobbler, sweet black currant, lavender, and a hint of licorice and baking spices that come together with good acidity and a bit of earthiness on the palate. Drink now or over the next five to seven years. 93 points, Wine Enthusiast
Villa San-Juliette Vineyard & Winery
2012 Chorum Red Wine
While Bordeaux and Rhône varietals are not historically combined, this harmonious blend represents the essence of the vineyard's fruit. Chorum is a coming together of the best wine lots from the vintage. Cabernet Sauvignon and Syrah create a rich and complex backbone fleshed out by the spicy attributes of Cabernet Franc, Grenache, and a touch of Petit Verdot. Pair with equally flavorful foods like baby back ribs.
Vina Robles
2012 Estate Cabernet Sauvignon
The fruit for this wine was selected from three of the winery's estate vineyards in Paso Robles. While most of the wine was aged in French oak, some American and Hungarian oak barrels were also used for added nuances and complexity. Aromas of dark currants with hints of fine tobacco and sandalwood are followed by the medium-bodied taste with notes of dark fruit and a complex, yet structured creamy finish.
Wente Vineyards
2012 Riva Ranch Pinot Noir
The Single Vineyard Riva Ranch Pinot Noir is sourced exclusively from the Wente family's vineyard in Arroyo Seco, Monterey. The wine boasts rich aromas and flavors of cherry, strawberry, and vanilla, with subtleties of toasted oak, earth, and cigar box. This Pinot Noir is bright with crisp, natural acidity, delicate tannins, and with a long fruity finish —a true and elegant expression of Monterey's finest grapes.



Westerly Wines
2010 Fletcher's Red
Here is a beautiful example why the Happy Canyon AVA of Santa Barbara is quickly becoming recognized as the perfect place to grow Bordeaux grape varieties. Rich layers of dark black and blue fruits coat the palate and fine, firm tannins linger for a long finish. Complex and approachable now, this structured blend will continue to evolve and will drink at its peak from 2015 to 2020.
October 31, 2014 |
Touring & Tasting
I know what you're thinking, Oktoberfest means beer. You suddenly feel the urge to throw on your favorite lederhosen & knock back a bucket-sized mug of sudsy Hefeweizen while shouting "Noch ein Bier, bitte!" Before you inevitably end up with those questionable Facebook photos Monday morning (Wow those suspenders looked a lot better after a few cold ones, didn't they?) let Touring & Tasting switch up your usual Oktoberfest routine this year…with wine! Germany is also famous for delicious wines, and you can even find a special wine tent at the famous Oktoberfest celebration in Munich. We might not all get to make it out to Germany this year, but here are a few of our favorite wine country destinations to make this October worth celebrating. Prost!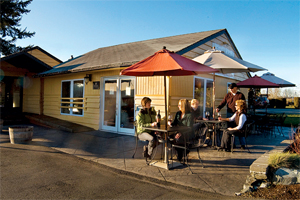 Brian Carter Cellars, Woodinville, WA
Calling all foodies: Brian Carter Cellars wines are extremely food friendly and are favorites of many of the top chefs in Woodinville as well as other chefs and sommeliers across the country. Tasting through their portfolio of wines is like taking a tour around the world, with delicious notes of famous wine regions in Bordeaux and Southern Rhone, France, Tuscany, Italy and even notes from Portugal and Spain. Each varietal is made separately in a small lot to fully enhance the complexities of each different grape, and then blended beautifully into the delicious final product you can taste in their tasting room today. Learn more about their winemaking process at their tasting room located in the heart of Woodinville Wine Country's Hollywood District!
Le Boat, Various Regions, France
Have you always wanted to visit France, but never seemed to find the right opportunity to plan the trip? Well we've found your perfect moment, and Le Boat is ready to do all the planning for you! Le Boat offers a variety of self-guided canal boat vacations in their three hand-selected regions: Canal du Midi, Nivernais, and Loire Valley, each offering a unique gastronomic experience, incredible wines and beautiful countryside views to make your 'tour de France' unforgettable. Follow one of their many exciting itineraries or set sail on your own, whatever you decide, a vacation with Le Boat will be the one of a lifetime. Book your trip before November 30th to save up to 12% and to secure your choice in boat and dates! Check out the special offer here.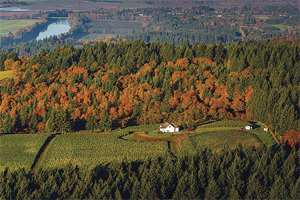 Le Cadeau, Willamette Valley, OR
"Le Cadeau" means "the gift" and while you may assume after tasting their incredible wines that the name refers to the Pinot Noir, owners Tom and Deb assure their guests that the true gift is the opportunity to pursue their dream with the beautiful land they have been blessed with. They believe the vineyard itself is the single most important aspect of the winemaking process, and have dedicated themselves to upholding the highest farming standards. Guests can taste the quality of their delicious Pinot Noir and other varietals at their brand new tasting room in Dundee!
Dolphin Bay Resort & Spa, Pismo Beach, CA
At Dolphin Bay Resort & Spa in Pismo Beach, every room is a suite! Every single one of their 62 one-bedroom suites have all the features of a home away from home, including a modern living room, gourmet kitchen and dining room. They also feature private laundry facilities, many include fireplaces and Jacuzzi bathtubs, and best of all they have a terrace or patio with an unbeatable view of the Pacific Ocean. If you can find a reason to leave your luxurious suite, you may choose to wade in the infinity-edged pool, visit the fitness center, or get a rejuvenating treatment at their amazing Spa. Dolphin Bay is the ideal spot for luxury and relaxation in Pismo Beach!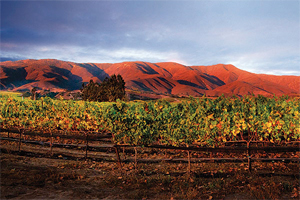 Santa Lucia Highlands, CA
Just 35 miles inland from Monterey is the famous wine region of Santa Lucia Highlands. It is an agricultural heartland, offering a rural wine country experience with a unique authenticity that will have visitors feeling proud of their travel decision. Enjoy the winding drive through the beautiful valley where you'll find fresh fruit and vegetable stands, citrus orchards, and cattle ranches, and pull over at one of the many small family run wineries to taste a glass of delicious wine poured by the winemakers themselves!
Lucas Winery, Lodi, CA
The Lucas Winery team prides itself on their commitment to the quality of their wines. Perfect clusters are handpicked from their certified organic vineyard, and individually hand-sorted to ensure the highest quality in every single grape that goes into their wine. After this meticulous routine, they enter the winemaking process which is 100 percent solar powered. The patient process of Lucas Winery wines results in true star quality and admirable respect for the environment. Visit their winery for a unique adventure including helping punch grapes, or enjoy an intimate tour of their property!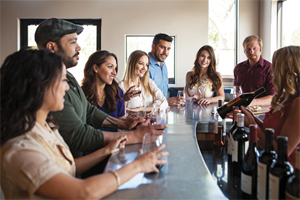 Hope Family Wines, Paso Robles, CA
When thinking of Paso Robles wines, Hope Family Wines should be on your short list. Following his family tradition & passion for winemaking, Austin Hope has been making a name for the family business, as well as for the Paso Robles wine region as Chairman of the Paso Robles Wine Country Alliance. Hope Family Wines has a rich history that fills the pages of every chapter of Paso Robles wine industry history, but also continues to pave the wave into innovation by embracing new technologies and non-traditional marketing methods. It is their vibrant history and hunger for constant improvement that will continue to keep Hope Family Wines at the top in Paso Robles!
Fess Parker Winery, Inn, and Spa, Santa Barbara County, CA
The winery itself is located along the Foxen Canyon Wine Trail, a winding road with stunning countryside views filled with cattle along the humble natural landscape. Tastings are available daily at the winery, where guests can taste the success of each current release, all of which have received 90 points or better in most of the major US wine publications. Just a short distance down the road in Los Olivos Is the Fess Parker Wine Country Inn, the perfect balance between the sophistication of a renowned luxury hotel, and the friendly and warm atmosphere of a small rustic inn. Guests are welcome to enjoy plenty of first class amenities, including spa services, a fitness room, and Petros, their highly acclaimed restaurant. Fess Parker has the perfect winery and wine country inn combination to make your next trip to Santa Barbara County unforgettable!
Timber Cove Inn, Sonoma, CA
If you're looking for an intimate, private getaway this month, we're sure you'll find just what you've been imagining at Timber Cove Inn on the Sonoma coast. The Inn is located on a seemingly untouched cliff overlooking the jaw-dropping California coastline, just a short and beautiful drive from over a dozen commercial wineries. They have maintained their rustic charm while adding modern amenities, making it the perfect cozy hideaway for your next wine country visit to Sonoma!
October 28, 2014 |
Mikayla Molinaro
Meet "GarDoyle" by Fiddlehead Cellars
Congratulations to our reigning champion Fiddlehead Cellars for their outstanding decorating skills in our Hallowine Bottle Decorating Contest. They have shown that their dedication goes far beyond producing their delicious wines, but also in engaging with their audience in a fun and interactive way through our contests, coming out on top in both the Wine Label Contest and this month's Hallowine Bottle Contest.
Fiddlehead is a happy family of hard workers who like to have a good time, love the challenge of making great wine, and thrive on sharing the pride of their handmade approach. With 26 vintages under her belt, Kathy Joseph (the "Head Fiddle") and her Fiddlehead team take their winemaking very seriously, but do not take themselves too seriously! The joy of sharing their muse is their great reward.
Their Estate Vineyard "Fiddlestix", the source of the grapes for their coveted Doyle bottling, is smack-dab in the middle of the prestigious Sta. Rita Hills AVA (and directly across the street from Sanford and Benedict). As one of the pioneer winemakers of the region, Kathy helped establish the boundaries of the Sta. Rita Hills, which officially achieved the AVA designation in 2001 and is now world renowned and recognized for its ideal, cool climate and its unique east-west oriented valleys, making it perfectly suited for Pinot Noir.
Every vintage, Kathy and her team tirelessly taste through each barrel of Pinot Noir in their cellar, looking for that one single stand-out barrel worthy of the "Doyle" name (and "GarDoyle" at Halloween time!), and crafting the blends that represent their other popular Fiddlestix bottlings – "728" and "Lollapalooza". They continue to passionately and enthusiastically create stylistic Sauvignon Blanc and silky, textural Pinot Noir, believing the love of winemaking must be reflected in every sip!
Runner-ups
Scariest Costume- Donati Family Vineyard
Donati Family Vineyard's entry is a Zombie-fied version of their wine, The Immigrant. Great Grandfather Albino Donati has risen from the grave during the full moon in search of…wine! This Blood-Red Bordeaux Blend is sure to please all ghouls, werewolves and vampires.
Most Creative Costume- Talbott Vineyards
Talbott Vineya
rds is known for their renowned Sleepy Hollow Vineyard located in the Santa Lucia Highlands. Using the Talbott crest, they created a knight costume for one of their Sleepy Hollow Chardonnay bottles!
October 6, 2014 |
Touring & Tasting
In celebration of Califorania Wine Month, this unique contest gave wineries from all over the state the opportunity to show off their most loved wine labels. Over 25 wineries around the state were showcased. While some labels featured a fun or historical image, others paid homage to their winery's founder. But they all had one thing in common—they all wanted to be named the Favorite California Wine Label of 2014.
The wait is over, the votes are tallied, and we have our winner!
Grand Prize WInner: Fiddlehead Cellars
Coming in first place is Fiddlehead Cellars with their Pinot Noir label. This label celebrates their 10th Vintage of the Estate Vineyard, Fiddlestix, and shows the evolution of vineyard, from flowers to vine plantings, to fully flourished Pinot Noir.
Runner-Ups: Rubin Family of Wines and Donati Family Wines
In a close second place is Rubin Family of Wines' Un-Oaked Chardonnay label. In hopes of converting his wife, Pam, to a Chardonnay drinker, Ron Rubin created a wine he knew she would love. Now, Pam knows exactly which wine to grab when she's craving something fresh and fruity because X marks the spot on this label!
Rounding out third place is Donati Family Wines with their Bordelaise blend label. This label pays homage to Albino Donati, who immigrated to the United States from Italy in 1907 to create a better life for his family.
Congratulations to all of the winners, and thank you to those who participated in the 2014 Favorite California Wine Label contest. Remember to participate in October's Wine Bottle Costume contest, and be sure to stay tuned for more exciting monthly contests!
September 8, 2014 |
Tama Takahashi
If you love wine country travel as we do, making a checklist for an extraordinary experience is easy: a diverse selection of interesting wines that reflect terroir, plus nicely paired gourmet food—preferably both at reasonable prices, pleasing accommodations, gorgeous scenery, and plenty of other activities. One could optimistically add: no tasting room fees, access to winemakers and proprietors, and genuinely friendly people. On our recent trip, we found all these benefits in El Dorado County.
Between Sacramento and South Lake Tahoe, El Dorado is in the rolling terrain of the Sierra Foothills. Golden, grassy hills lead to oak groves then pines at the higher elevations, punctuated with vineyards and fruit orchards. Shady country roads pass pastoral landscapes and fascinating landmarks from the Gold Rush of the 1800s. Winemaker Justin Boeger of Boeger Winery describes the topography, "The Sierra Foothills are made up of ridges and valleys, slopes of all degrees and exposure, and elevations from 1,200 to 3,500 feet, which provide infinite locations for almost any variety to grow. The terrain here means that over a 100-acre parcel of land, you might find 20 different microclimates or more." The result is a tremendous range of wine varietals to sample.
For a panoramic understanding of the region, start your visit at Mount Aukum Winery at an elevation of 2,615 with an expansive view of El Dorado County. Many of their small-lot Rhône and Italian varietal wines are only available through their wine club or at their tasting room, so a visit is essential. Proprietors and winemaker Michel and Terry Prod'hon took us back to their barrel room to sample two vintages of their excellent Sangiovese. The Prod'hons will be sailing with Touring & Tasting on a luxury river cruise through Burgundy and Provence in November. They also will be hosting a seafood feast paired with their wines on September 14, 2014, at their winery. Just $45-$55 for lobster, scallop, shrimp and more. Visit their website for information.
Visit Skinner Vineyards on the way down Fairplay Road towards Placerville to try their elegant Rhône-inspired wines which are produced sustainably and with minimal intervention. Turn left when you get to Pleasant Valley Road for Narrow Gate Vineyards' carefully-crafted, biodynamic wines. During fermentation all punchdowns are done by hand, 2-3 times a day.
I was eagerly looking forward to our Miraflores Winery visit as I was familiar with their wines from the Touring & Tasting wine club and have often chosen their wines for dinner parties. It was a pleasure to sit on their sunny piazza with Events Manager Matricia Haigood, Touring & Tasting VP Paul Arganbright, and a bottle of the 100% Barbera Miraflores Rosé. Matricia described their monthly wine pairing dinners with eminent Northern California chefs, like Chef Christopher Caul of Christopher's on Lincoln in Carmel. The 4-course plated pairings are complemented by Miraflores wines and are just $32.50-$40. I'm packing my bags and returning to Miraflores for one of these dinners as soon as possible.
Their wines will be "starring" in the film Last Weekend. Matricia explained this was not a product placement. The wines were provided in the cast's "green room" and the actors liked them so much that they brought them on set to be filmed. Miraflores wines have received numerous 90+ point scores and accolades including a compliment from Wine Spectator's Tim Fish: "Foothills wineries often have trouble getting the attention they deserve in the California wine industry, and none are more deserving of a higher profile than Miraflores."
The Historic Cary House Hotel is in the perfect location for exploring the area. On the main street of Placerville, it has housed legendary guests like Mark Twain, Ulysses S. Grant and Bette Davis. We enjoyed two peaceful nights' sleep on the extra-comfortable beds. The Cary House provides modern conveniences like free internet access and flat-screen TVs while preserving the past with beautiful antiques, silent movie nights, and talks on the hotel's 157-year history. You can walk to several great restaurants like Bricks and Heyday Café as well as antique stores and the Nello Olivo tasting room.
We had such a fun time in the Nello Olivo tasting room chatting with Nello and his son Ivan that we ended up being there for two hours. They make wonderful wine and have a million stories to tell. The family had a restaurant for years and Nello made wine to go with their food. His winemaking hobby became his full time pursuit when he and his wife Danica bought a storied piece of property that once was home to a pre-Prohibition vineyard. Their first grape harvest was in 2005. The wines won many gold and double-gold medals, so Nello knew he was on to something great. In 2010, his Sangiovese was judged the best in California. Nello and Ivan poured us their Sagrantino, a varietal from Montefalco in Umbria, Italy. They may be the only producer in the USA making this cellar-worthy wine.
A scenic driving loop from Placerville takes you wine tasting on Apple Hill, named for the 60 apple growers. In autumn, a million visitors come for hayrides, pumpkin pickings, heirloom apples and fruit products of every description. On this loop, Boeger Winery was one of the state's first producers of varietal Merlot and produces innovative blends from over 29 types of wine grapes including many Italian varietals like Moscato, Refosco and Aglianico. Further down the road, we visited briefly with Lava Cap Vineyard Manager Charlie Jones who sees the 2014 harvest shaping up to be a great one, with moderate temperatures allowing the grapes more hang time on the vine to develop further flavors.
The energetic Madroña Vineyards winemaker Paul Bush just finished a press of Gewürztraminer and was on his way out to an event. But, in keeping with the exceptional friendliness and generosity of the El Dorado wine community, he took the time to not only pour some of his wines, but take us into the winery to barrel sample Chardonnay and to give us a complete explanation of why pH is as important as brix in determining when to harvest grapes. Passionate and knowledgeable, Paul strives to create pure wines with superlative tipicity. He doesn't enter his wines into competitions because the expression of a varietal should be influenced by terroir. Paul opined, "How can you compare Chardonnay from El Dorado with that of Amador County? Each should be different."
Chances are rather slim, in the most famous wine regions, that one would have the winemaker or proprietor pouring wines in the tasting rooms. It seems fairly common in El Dorado County. Winemaker Paul Wofford has an impressive resume that includes making wine for Martin Ray and Bargetto Winery and consulting for numerous others. He poured us samples of his small-lot wine as well as a lovely hard apple cider. Crystal Basin Cellars is just off highway 50 on the loop back to Placerville. Proprietor Mike Owen poured us his fruit-forward Zinfandel, Bordeaux and Rhone blends. The winery boasts massive hand-hewn beams, an outdoor space for live music, an organic herb and vegetable garden and the adjoining Crystal Basin Bistro.
For the second half of our visit, we moved to Eden—Eden Vale Inn, that is, though you could drop the last two words and still be correct. On the way, one can find David Girard Vineyards where grapes for traditional Rhône style wines are grown on 80 acres of cultural significance. The land was part of a claim established in 1849, that later encompassed the first hotel and stagecoach stop and the site of the first Japanese colony in the US where tea and silk was produced. Many of the original structures are intact and the Japanese colony is on the National Register of Historic Places. David Girard named their their Côte-Rôtie-style premium Syrah for the first Japanese to be buried on American soil and the winery donates a portion of the proceeds of this wine to the conservancy group.
"It's the attention to detail", said Eden Vale Inn owners Mark and Gayle of their high occupancy rate and faithful repeat visitors. Make me one of those repeat visitors. This well-appointed B&B, set amidst a veritable Eden of verdant grounds canopied over with leafy trees and flowering vines, is a balm for the soul. With comfortable seating hidden among dappled pathways, a postcard-ready pond with a rowboat, a convivial fire pit for making s'mores under the stars, and much more, the Inn has everything one would need for a relaxing vacation. It was nearly impossible to imagine that the original structure was a plain barnyard in a grassy field when the owners first laid eyes on it. Between Gayle's green thumb and Mark's carpentry skills, they have created a luxury destination with every detail imagined, from the romantic inset lighting to the bubble bath and rubber ducky for the deep soaking tubs.
We had plans to drive to South Lake Tahoe, around 2 hours roundtrip, but being at Eden Vale, we asked ourselves why we would go anywhere else when it was so beautiful there. I spent a blissful afternoon resting in a hammock with a good book. Heaven. Then, after the impossibly long hours of hoteliers—who are up at dawn and checking in guests late into the evening—the innkeepers invited us to dinner. Gayle made a delightful meal with fresh produce and fruit from her extensive orchard and vegetable garden, which we topped of with a thick slice of olallieberry pie.
The outstanding wines, delectable food, affordability and scenic beauty were enough to draw us back to El Dorado County, but the warmth and hospitality of the people is what makes this region a top destination for wine and food aficionados. El Dorado may not be a household word—yet—but once people start learning of the treasures to be found there, the gold rush rush to explore it will be on!
Avail yourself of our Touring & Tasting concierge service, providing personalized assistance, free! Our knowledgeable staff can save you hundreds of dollars and provide VIP perks while planning your perfect itinerary to El Dorado wine country.
September 3, 2014 |
Tama Takahashi
Santa Clara County, home to "Silicon Valley", has one of the highest standards of living in the country and nearly 1.9 million residents, mostly in the northern area. The southern end is rural and agricultural with fertile plains and picturesque oak-studded hills. Winemakers have been growing grapes in the area since 1852, making it among the oldest premium wine growing regions in California.
Touring & Tasting had the opportunity to revisit Santa Clara and and taste some of the delicious wines along the new Wine Trail Route during the official opening on Friday, August 22, 2014. Unlike some wine trails which are complex spiderwebs of intersecting roads, the Santa Clara Valley Wine Trail provides access to the 21 wineries in a convenient, roughly elliptical loop. The Trail is near the town of Gilroy, an ideal stop-over along Highway 101—the popular transit between Northern and Southern California.
Start your visit at Guglielmo Winery, the oldest continuously family owned and operated winery in the region. Three generations have been producing award-winning wines at their 100-acre estate. Besides favorites like Cabernet Sauvignon and Merlot, Guglielmo produces some intriguing European varietals, like Charbono and Fiano. Their tasting room has a wide assortment of interesting gifts that range from arts, crafts, books, locally produced gourmet foods and wine accessories. Pick up your Wine Trail map and you are ready to explore! The 70+ new directional signs bearing the logo of the Wineries of Santa Clara Valley will make your tour of the wineries hassle-free.
We look forward to tasting wine at all of the member wineries on future visits. For now, we can report our enjoyable experiences at several we have visited, including Solis Winery, just south of Guglielmo Winery, with an impressive line up of gold-medal-winning wines. Fortino Winery, to the west, was founded by Ernest Fortino, an immigrant from Calabria, Italy. Today, his son and daughter continue the tradition of dry farming many of their varietals for their flavor-intense, handcrafted wines.
Kirigin Cellars is one of California's oldest wineries and charming reminders can be found in the original tasting room where the thick trunks of ancient vines have almost become a part of the structure itself. Proprietor Dhruv Khanna has updated the winery and grounds without changing its winsome character. Kirigin Cellars offers complimentary wine tastings!
If you are looking for a gourmet meal after your pleasant day of wine tasting, Milias Restaurant is a must-visit in Gilroy. Its roots go back to 1895 when Yugoslavian immigrant George Milias, Sr. opened the Milias Chop House. The modern restaurant features fresh fare with a Mediterranean influence, from watermelon and feta salad to Chicken and Brie Saltimbocca with Madeira wine sauce. We were treated to a wonderful lunch at Milias, paired with the Solis Winery Fiano, Medeiros Family Wines Old Vine Zinfandel and the Guglielmo Eredita Port. The warm peach wrapped in prosciutto was a stand-out. After our excellent adventure discovering the wonderful wines and food, we look forward to future visits touring and tasting along the Santa Clara Valley Wine Trail.
More info on the Santa Clara Wine Trail.
More info on Guglielmo Winery including address and contact information.

What better way to kick off the long weekend than with a glass of Chardonnay in honor of National Chardonnay Day? Help us celebrate one of the most planted grapes in the world and kick off the festivities in wine country!
J. Lohr Vineyards & Wines, Paso Robles & San Jose, CA
Inside Tip: J. Lohr crafts wines from over 3,700 acres of estate vineyards divided between Monterey County, Paso Robles, and the Napa Valley, J. Lohr has created an acclaimed portfolio of wines recognized for their vibrant fruit character. J. Lohr has also established wine centers in both San Jose and Paso Robles.
Celebrations: J. Lohr is kicking off their Chardonnay celebration on May 22nd with a #ChardDay Tweet Chat
Learn more about J. Lohr's selection of four Chardonnays from the Arroyo Seco and Santa Lucia Highlands AVAs of Monterey County!
Tell J. Lohr about your favorite Chardonnay flavors, let them know your favorite Chardonnay pairing or ask us anything about Chardonnay
J. Lohr is offering a 15% off of all J. Lohr Vineyard Series and J. Lohr Estates Chardonnays.
Wente Vineyards, Livermore Valley, CA
Inside Tip: Known as California's First Family of Chardonnay, the Wente Family is celebrating their 130th vintage of Wente Vineyards, and more than 100 years of the Wente Familiy bringing Chardonnay cuttings from Montpellier, France and planting them in the Livermore Valley. Today, 80% of all Chardonnay grapes grown in California come from a Wente Vineyards clone, making it the most widely planted clones of Chardonnay in California.
Celebrations: Wente is kicking off their Chardonnay celebration on May 22nd with a Chardonnay Reception
Live Toast on 5/22 at 6pm PST
Dinner at the Restaurant
Chardonnay Tasting Flights at the Estate Winery & Tasting Room for the entire month of May
Chardonnay Day Party Kit
View full details and more at wentevineyards.com
More from T&T soon!
April 10, 2014 |
Carol Dinh
The sun is out, the flowers are in bloom—April is when spring fully blossoms and it's the perfect time to celebrate the annual Santa Barbara Vintners Spring Weekend. One of the most interesting aspects of this weekend is that it is much more than just simply wine tasting. This allows the adventurous and the curious to explore other activities that are being offered on April 10-13.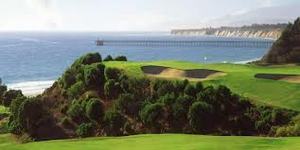 This weekend kicks off with two signature Thursday events, starting with the Vintners Festival Golf Tournament and the Sta. Rita Hills AVA Dinner & Wine Pairing. Whether you enjoy golf or prefer to indulge in the wine-pairing event, it's a great way to relax on a stunning spring day in Santa Barbara wine country. These events are only the beginning of the Vintners Spring Weekend!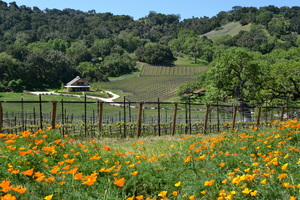 If your heart desires more time to explore nature in the vineyards, then Friday, April 11th is your day to play. You'll get a chance to partake in delicious wine and vineyard hikes side-by-side with winegrower Steve Beckmen of Beckmen Vineyards, owner Kevin Gleason of Refugio Ranch Vineyards, or owner John Hilliard of Hilliard Bruce Vineyards.
The headline event of the weekend is the 32nd Annual Vintners Festival Grand Tasting. Over 100 wineries will join together at the scenic River View Park in Buellton to offer exquisite wine tastings, along with a silent auction, an inventive Art Walk, a Farmers Market Pavilion, and live cooking and barrel cooper demonstrations. Lastly on Sunday, don't miss the signature event to wrap up the weekend: farm-to-table Picnic & Concert!
If you think that is all for the Vintners Weekend, do not fret, my friend. There is an exciting list of additional events for each day. So if you missed the vineyard hikes on Friday, there's always another chance for you to participate in a vineyard walk on Sunday with winemaker Karen Steinwachs of Buttonwood Winery, plus brunch and a scavenger hunt!
There are activities and events for everyone—the wine enthusiast, the foodie, the explorer, the golfer, and the novice. So, if you haven't bought your tickets yet, it isn't too late. Visit www.sbvintnersweekend.com for tickets and the full event schedule.
Touring & Tasting will have our own booth at the Grand Tasting. Stop by and chat with us as we savor the beautiful spring weekend with the Santa Barbara Vintners. We hope to see you this weekend.
Cheers!
Blog Search
Recent Posts
April 14, 2015

March 31, 2015

February 9, 2015

October 31, 2014

October 28, 2014

October 6, 2014

September 8, 2014

September 3, 2014

May 19, 2014

April 10, 2014
Blog Categories
Blog Archives
Our Writers
Planning a Trip to Wine Country?
Contact our FREE concierge service!