Touring & Tasting's Wine Lounge
A forum for wine lovers to share their thoughts and experiences...

October 6, 2014 |
Touring & Tasting
In celebration of Califorania Wine Month, this unique contest gave wineries from all over the state the opportunity to show off their most loved wine labels. Over 25 wineries around the state were showcased. While some labels featured a fun or historical image, others paid homage to their winery's founder. But they all had one thing in common—they all wanted to be named the Favorite California Wine Label of 2014.
The wait is over, the votes are tallied, and we have our winner!
Grand Prize WInner: Fiddlehead Cellars
Coming in first place is Fiddlehead Cellars with their Pinot Noir label. This label celebrates their 10th Vintage of the Estate Vineyard, Fiddlestix, and shows the evolution of vineyard, from flowers to vine plantings, to fully flourished Pinot Noir.
Runner-Ups: Rubin Family of Wines and Donati Family Wines
In a close second place is Rubin Family of Wines' Un-Oaked Chardonnay label. In hopes of converting his wife, Pam, to a Chardonnay drinker, Ron Rubin created a wine he knew she would love. Now, Pam knows exactly which wine to grab when she's craving something fresh and fruity because X marks the spot on this label!
Rounding out third place is Donati Family Wines with their Bordelaise blend label. This label pays homage to Albino Donati, who immigrated to the United States from Italy in 1907 to create a better life for his family.
Congratulations to all of the winners, and thank you to those who participated in the 2014 Favorite California Wine Label contest. Remember to participate in October's Wine Bottle Costume contest, and be sure to stay tuned for more exciting monthly contests!
September 8, 2014 |
Tama Takahashi
If you love wine country travel as we do, making a checklist for an extraordinary experience is easy: a diverse selection of interesting wines that reflect terroir, plus nicely paired gourmet food—preferably both at reasonable prices, pleasing accommodations, gorgeous scenery, and plenty of other activities. One could optimistically add: no tasting room fees, access to winemakers and proprietors, and genuinely friendly people. On our recent trip, we found all these benefits in El Dorado County.
Between Sacramento and South Lake Tahoe, El Dorado is in the rolling terrain of the Sierra Foothills. Golden, grassy hills lead to oak groves then pines at the higher elevations, punctuated with vineyards and fruit orchards. Shady country roads pass pastoral landscapes and fascinating landmarks from the Gold Rush of the 1800s. Winemaker Justin Boeger of Boeger Winery describes the topography, "The Sierra Foothills are made up of ridges and valleys, slopes of all degrees and exposure, and elevations from 1,200 to 3,500 feet, which provide infinite locations for almost any variety to grow. The terrain here means that over a 100-acre parcel of land, you might find 20 different microclimates or more." The result is a tremendous range of wine varietals to sample.
For a panoramic understanding of the region, start your visit at Mount Aukum Winery at an elevation of 2,615 with an expansive view of El Dorado County. Many of their small-lot Rhône and Italian varietal wines are only available through their wine club or at their tasting room, so a visit is essential. Proprietors and winemaker Michel and Terry Prod'hon took us back to their barrel room to sample two vintages of their excellent Sangiovese. The Prod'hons will be sailing with Touring & Tasting on a luxury river cruise through Burgundy and Provence in November. They also will be hosting a seafood feast paired with their wines on September 14, 2014, at their winery. Just $45-$55 for lobster, scallop, shrimp and more. Visit their website for information.
Visit Skinner Vineyards on the way down Fairplay Road towards Placerville to try their elegant Rhône-inspired wines which are produced sustainably and with minimal intervention. Turn left when you get to Pleasant Valley Road for Narrow Gate Vineyards' carefully-crafted, biodynamic wines. During fermentation all punchdowns are done by hand, 2-3 times a day.
I was eagerly looking forward to our Miraflores Winery visit as I was familiar with their wines from the Touring & Tasting wine club and have often chosen their wines for dinner parties. It was a pleasure to sit on their sunny piazza with Events Manager Matricia Haigood, Touring & Tasting VP Paul Arganbright, and a bottle of the 100% Barbera Miraflores Rosé. Matricia described their monthly wine pairing dinners with eminent Northern California chefs, like Chef Christopher Caul of Christopher's on Lincoln in Carmel. The 4-course plated pairings are complemented by Miraflores wines and are just $32.50-$40. I'm packing my bags and returning to Miraflores for one of these dinners as soon as possible.
Their wines will be "starring" in the film Last Weekend. Matricia explained this was not a product placement. The wines were provided in the cast's "green room" and the actors liked them so much that they brought them on set to be filmed. Miraflores wines have received numerous 90+ point scores and accolades including a compliment from Wine Spectator's Tim Fish: "Foothills wineries often have trouble getting the attention they deserve in the California wine industry, and none are more deserving of a higher profile than Miraflores."
The Historic Cary House Hotel is in the perfect location for exploring the area. On the main street of Placerville, it has housed legendary guests like Mark Twain, Ulysses S. Grant and Bette Davis. We enjoyed two peaceful nights' sleep on the extra-comfortable beds. The Cary House provides modern conveniences like free internet access and flat-screen TVs while preserving the past with beautiful antiques, silent movie nights, and talks on the hotel's 157-year history. You can walk to several great restaurants like Bricks and Heyday Café as well as antique stores and the Nello Olivo tasting room.
We had such a fun time in the Nello Olivo tasting room chatting with Nello and his son Ivan that we ended up being there for two hours. They make wonderful wine and have a million stories to tell. The family had a restaurant for years and Nello made wine to go with their food. His winemaking hobby became his full time pursuit when he and his wife Danica bought a storied piece of property that once was home to a pre-Prohibition vineyard. Their first grape harvest was in 2005. The wines won many gold and double-gold medals, so Nello knew he was on to something great. In 2010, his Sangiovese was judged the best in California. Nello and Ivan poured us their Sagrantino, a varietal from Montefalco in Umbria, Italy. They may be the only producer in the USA making this cellar-worthy wine.
A scenic driving loop from Placerville takes you wine tasting on Apple Hill, named for the 60 apple growers. In autumn, a million visitors come for hayrides, pumpkin pickings, heirloom apples and fruit products of every description. On this loop, Boeger Winery was one of the state's first producers of varietal Merlot and produces innovative blends from over 29 types of wine grapes including many Italian varietals like Moscato, Refosco and Aglianico. Further down the road, we visited briefly with Lava Cap Vineyard Manager Charlie Jones who sees the 2014 harvest shaping up to be a great one, with moderate temperatures allowing the grapes more hang time on the vine to develop further flavors.
The energetic Madroña Vineyards winemaker Paul Bush just finished a press of Gewürztraminer and was on his way out to an event. But, in keeping with the exceptional friendliness and generosity of the El Dorado wine community, he took the time to not only pour some of his wines, but take us into the winery to barrel sample Chardonnay and to give us a complete explanation of why pH is as important as brix in determining when to harvest grapes. Passionate and knowledgeable, Paul strives to create pure wines with superlative tipicity. He doesn't enter his wines into competitions because the expression of a varietal should be influenced by terroir. Paul opined, "How can you compare Chardonnay from El Dorado with that of Amador County? Each should be different."
Chances are rather slim, in the most famous wine regions, that one would have the winemaker or proprietor pouring wines in the tasting rooms. It seems fairly common in El Dorado County. Winemaker Paul Wofford has an impressive resume that includes making wine for Martin Ray and Bargetto Winery and consulting for numerous others. He poured us samples of his small-lot wine as well as a lovely hard apple cider. Crystal Basin Cellars is just off highway 50 on the loop back to Placerville. Proprietor Mike Owen poured us his fruit-forward Zinfandel, Bordeaux and Rhone blends. The winery boasts massive hand-hewn beams, an outdoor space for live music, an organic herb and vegetable garden and the adjoining Crystal Basin Bistro.
For the second half of our visit, we moved to Eden—Eden Vale Inn, that is, though you could drop the last two words and still be correct. On the way, one can find David Girard Vineyards where grapes for traditional Rhône style wines are grown on 80 acres of cultural significance. The land was part of a claim established in 1849, that later encompassed the first hotel and stagecoach stop and the site of the first Japanese colony in the US where tea and silk was produced. Many of the original structures are intact and the Japanese colony is on the National Register of Historic Places. David Girard named their their Côte-Rôtie-style premium Syrah for the first Japanese to be buried on American soil and the winery donates a portion of the proceeds of this wine to the conservancy group.
"It's the attention to detail", said Eden Vale Inn owners Mark and Gayle of their high occupancy rate and faithful repeat visitors. Make me one of those repeat visitors. This well-appointed B&B, set amidst a veritable Eden of verdant grounds canopied over with leafy trees and flowering vines, is a balm for the soul. With comfortable seating hidden among dappled pathways, a postcard-ready pond with a rowboat, a convivial fire pit for making s'mores under the stars, and much more, the Inn has everything one would need for a relaxing vacation. It was nearly impossible to imagine that the original structure was a plain barnyard in a grassy field when the owners first laid eyes on it. Between Gayle's green thumb and Mark's carpentry skills, they have created a luxury destination with every detail imagined, from the romantic inset lighting to the bubble bath and rubber ducky for the deep soaking tubs.
We had plans to drive to South Lake Tahoe, around 2 hours roundtrip, but being at Eden Vale, we asked ourselves why we would go anywhere else when it was so beautiful there. I spent a blissful afternoon resting in a hammock with a good book. Heaven. Then, after the impossibly long hours of hoteliers—who are up at dawn and checking in guests late into the evening—the innkeepers invited us to dinner. Gayle made a delightful meal with fresh produce and fruit from her extensive orchard and vegetable garden, which we topped of with a thick slice of olallieberry pie.
The outstanding wines, delectable food, affordability and scenic beauty were enough to draw us back to El Dorado County, but the warmth and hospitality of the people is what makes this region a top destination for wine and food aficionados. El Dorado may not be a household word—yet—but once people start learning of the treasures to be found there, the gold rush rush to explore it will be on!
Avail yourself of our Touring & Tasting concierge service, providing personalized assistance, free! Our knowledgeable staff can save you hundreds of dollars and provide VIP perks while planning your perfect itinerary to El Dorado wine country.
September 3, 2014 |
Tama Takahashi
Santa Clara County, home to "Silicon Valley", has one of the highest standards of living in the country and nearly 1.9 million residents, mostly in the northern area. The southern end is rural and agricultural with fertile plains and picturesque oak-studded hills. Winemakers have been growing grapes in the area since 1852, making it among the oldest premium wine growing regions in California.
Touring & Tasting had the opportunity to revisit Santa Clara and and taste some of the delicious wines along the new Wine Trail Route during the official opening on Friday, August 22, 2014. Unlike some wine trails which are complex spiderwebs of intersecting roads, the Santa Clara Valley Wine Trail provides access to the 21 wineries in a convenient, roughly elliptical loop. The Trail is near the town of Gilroy, an ideal stop-over along Highway 101—the popular transit between Northern and Southern California.
Start your visit at Guglielmo Winery, the oldest continuously family owned and operated winery in the region. Three generations have been producing award-winning wines at their 100-acre estate. Besides favorites like Cabernet Sauvignon and Merlot, Guglielmo produces some intriguing European varietals, like Charbono and Fiano. Their tasting room has a wide assortment of interesting gifts that range from arts, crafts, books, locally produced gourmet foods and wine accessories. Pick up your Wine Trail map and you are ready to explore! The 70+ new directional signs bearing the logo of the Wineries of Santa Clara Valley will make your tour of the wineries hassle-free.
We look forward to tasting wine at all of the member wineries on future visits. For now, we can report our enjoyable experiences at several we have visited, including Solis Winery, just south of Guglielmo Winery, with an impressive line up of gold-medal-winning wines. Fortino Winery, to the west, was founded by Ernest Fortino, an immigrant from Calabria, Italy. Today, his son and daughter continue the tradition of dry farming many of their varietals for their flavor-intense, handcrafted wines.
Kirigin Cellars is one of California's oldest wineries and charming reminders can be found in the original tasting room where the thick trunks of ancient vines have almost become a part of the structure itself. Proprietor Dhruv Khanna has updated the winery and grounds without changing its winsome character. Kirigin Cellars offers complimentary wine tastings!
If you are looking for a gourmet meal after your pleasant day of wine tasting, Milias Restaurant is a must-visit in Gilroy. Its roots go back to 1895 when Yugoslavian immigrant George Milias, Sr. opened the Milias Chop House. The modern restaurant features fresh fare with a Mediterranean influence, from watermelon and feta salad to Chicken and Brie Saltimbocca with Madeira wine sauce. We were treated to a wonderful lunch at Milias, paired with the Solis Winery Fiano, Medeiros Family Wines Old Vine Zinfandel and the Guglielmo Eredita Port. The warm peach wrapped in prosciutto was a stand-out. After our excellent adventure discovering the wonderful wines and food, we look forward to future visits touring and tasting along the Santa Clara Valley Wine Trail.
More info on the Santa Clara Wine Trail.
More info on Guglielmo Winery including address and contact information.

What better way to kick off the long weekend than with a glass of Chardonnay in honor of National Chardonnay Day? Help us celebrate one of the most planted grapes in the world and kick off the festivities in wine country!
J. Lohr Vineyards & Wines, Paso Robles & San Jose, CA
Inside Tip: J. Lohr crafts wines from over 3,700 acres of estate vineyards divided between Monterey County, Paso Robles, and the Napa Valley, J. Lohr has created an acclaimed portfolio of wines recognized for their vibrant fruit character. J. Lohr has also established wine centers in both San Jose and Paso Robles.
Celebrations: J. Lohr is kicking off their Chardonnay celebration on May 22nd with a #ChardDay Tweet Chat
Learn more about J. Lohr's selection of four Chardonnays from the Arroyo Seco and Santa Lucia Highlands AVAs of Monterey County!
Tell J. Lohr about your favorite Chardonnay flavors, let them know your favorite Chardonnay pairing or ask us anything about Chardonnay
J. Lohr is offering a 15% off of all J. Lohr Vineyard Series and J. Lohr Estates Chardonnays.
Wente Vineyards, Livermore Valley, CA
Inside Tip: Known as California's First Family of Chardonnay, the Wente Family is celebrating their 130th vintage of Wente Vineyards, and more than 100 years of the Wente Familiy bringing Chardonnay cuttings from Montpellier, France and planting them in the Livermore Valley. Today, 80% of all Chardonnay grapes grown in California come from a Wente Vineyards clone, making it the most widely planted clones of Chardonnay in California.
Celebrations: Wente is kicking off their Chardonnay celebration on May 22nd with a Chardonnay Reception
Live Toast on 5/22 at 6pm PST
Dinner at the Restaurant
Chardonnay Tasting Flights at the Estate Winery & Tasting Room for the entire month of May
Chardonnay Day Party Kit
View full details and more at wentevineyards.com
More from T&T soon!
April 10, 2014 |
Carol Dinh
The sun is out, the flowers are in bloom—April is when spring fully blossoms and it's the perfect time to celebrate the annual Santa Barbara Vintners Spring Weekend. One of the most interesting aspects of this weekend is that it is much more than just simply wine tasting. This allows the adventurous and the curious to explore other activities that are being offered on April 10-13.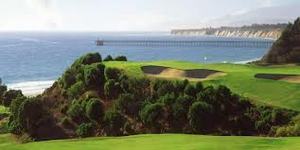 This weekend kicks off with two signature Thursday events, starting with the Vintners Festival Golf Tournament and the Sta. Rita Hills AVA Dinner & Wine Pairing. Whether you enjoy golf or prefer to indulge in the wine-pairing event, it's a great way to relax on a stunning spring day in Santa Barbara wine country. These events are only the beginning of the Vintners Spring Weekend!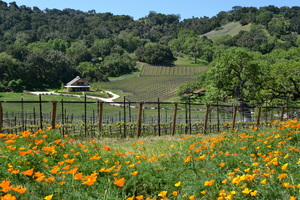 If your heart desires more time to explore nature in the vineyards, then Friday, April 11th is your day to play. You'll get a chance to partake in delicious wine and vineyard hikes side-by-side with winegrower Steve Beckmen of Beckmen Vineyards, owner Kevin Gleason of Refugio Ranch Vineyards, or owner John Hilliard of Hilliard Bruce Vineyards.
The headline event of the weekend is the 32nd Annual Vintners Festival Grand Tasting. Over 100 wineries will join together at the scenic River View Park in Buellton to offer exquisite wine tastings, along with a silent auction, an inventive Art Walk, a Farmers Market Pavilion, and live cooking and barrel cooper demonstrations. Lastly on Sunday, don't miss the signature event to wrap up the weekend: farm-to-table Picnic & Concert!
If you think that is all for the Vintners Weekend, do not fret, my friend. There is an exciting list of additional events for each day. So if you missed the vineyard hikes on Friday, there's always another chance for you to participate in a vineyard walk on Sunday with winemaker Karen Steinwachs of Buttonwood Winery, plus brunch and a scavenger hunt!
There are activities and events for everyone—the wine enthusiast, the foodie, the explorer, the golfer, and the novice. So, if you haven't bought your tickets yet, it isn't too late. Visit www.sbvintnersweekend.com for tickets and the full event schedule.
Touring & Tasting will have our own booth at the Grand Tasting. Stop by and chat with us as we savor the beautiful spring weekend with the Santa Barbara Vintners. We hope to see you this weekend.
Cheers!
January 29, 2014 |
Carol Dinh
It is a New Year—and you know what that means: New Year's resolutions. Now, I know I am not the only person that has "drink more wine and be classy" as their New Year's resolutions. So, what better way to kick off 2014 than with a January wine event?
On Sunday, January 19th, I attended the 3rd Annual Winter Wine Classic at Fess Parker's DoubleTree Resort. With a VIP ticket, I arrived at 5:30 PM for an early bird overview and tasting. The resort itself was gorgeous and large—I took my time to take in the beautiful building and the view of the beach and ocean.
As I approached the entrance of the ballroom, the California Wine Festival staff greeted me. With a wristband, a pamphlet, and a wine glass in hand, I entered the ballroom. With over 100 wines and over 40 wineries from all over California, I was pleasantly surprised at the organization of the event. It was elegant, easy to walk around, and easy to find your favorite wineries and delicious food options.
I had the pleasure of talking to a few wineries about their wines and their thoughts of the event.
"We love Santa Barbara and it's really nice to see everyone out here on a Sunday night," said Diane Cranor, owner of Nottingham Cellars. Diane and her sister, Susan, brought several of their award-winning wines to showcase as well as spread awareness of the Livermore Valley and Tri-Valley regions. "The Tri-Valley area is rich [with] premium grapes and it is growing. We wanted to share wines from this region—it is a little treasure we brought to Santa Barbara." Diane poured me a glass of their 2010 Supremacy Blend and it opened up with beautiful aromas of blackberry, and ends with a smooth finish of vanilla.
"It's interesting that the event is at night as opposed to an afternoon festival," commented Ashlie Leslie, Key Account Specialist for Sextant Wines. "It's a great crowd so far. People are hungry and thirsty to taste wine, and we're here to support Paso Robles."
The Winter Wine Classic got busy fast as the general admission attendees came in. As each of the winery booths got busier serving their wines, I took this opportunity to explore the delectable foods. My first stop was at Georgia's Smokehouse, where the crowd in front was giving positive feedback to owner Alissa Parks. I took a bite and indeed, their pulled pork topped with honey apple coleslaw was delicious. I then wandered over to Santa Barbara's The Hungry Cat where sous chef Dominic Sbardellati and bartender Julia Rose served Chef Adele Sun's ahi salmon tartar with green olive tapenade and pistachio gremolata. It was soft, unique and amazing! It was just really great food all around—from Cupcakes in Wonderland to Monterey Chocolate Co. to Kerrygold Cheeses and Butters. Plus, Gauthier Wear Art displayed their beautiful jewelry.
I made my second (maybe my third) round of wine tasting and stopped at Bernardus: "[The event] is great! There are plenty of people. It's a great way to test and see what people like. They get to [taste] the new wines that we rarely pour like our 2011 Pinot Noir Santa Lucia and 2011 Chardonnay Monterey County," shared Bernardus Director of Sales and Marketing, Robert Baker.
It was also fantastic to see a handful of local wineries that were there to represent Santa Barbara wine country. "This is a good opportunity, a lot of people don't realize Grassini Family Vineyards is a local winery. It's great to be a part of the community," said Anna Martin, who works in the tasting room. "We brought our Sauvignon Blancs and Cabernet Sauvignons because we're all about that!" I took a sip of their 2012 Sauvignon Blanc and it was crisp, with nice aromas of lemons and delicious fruits.
It was a great start to the New Year. There were a lot of happy attendees, and a lot of enjoyable, award-winning classic wines and food. Additionally, it was not hot either! It was a nice change to enjoy wine and food in a cool environment. I had a fun time tasting premium wines from all around California. I highly recommend this event to those who are interested in tasting classic California wines and I look forward to the next Califorina Wine Festival event.
Until next time!
January 24, 2014 |
Wendy Van Diver
I love to visit wineries in the wintertime.
In the vineyards, the brown vines are trim and tidy, all tucked in for a long winter's nap. In the tasting rooms, guests seem to linger longer as they savor the wines in a relaxed setting. Events held this time of year have a cozy, inviting feel about them. Everyone seems to have time to chat and get to know each other better. One of the best winter events I've come across is held each January in Northern Sonoma County. It was originated 22 years ago by WineRoad Northern Sonoma County, an association of wineries and lodgings in the Alexander, Dry Creek, and Russian River Valleys. The 22nd Annual Winter WINEland was held on the weekend of January 18—19. Here are some of my highlights.
I got an early start with a visit to Amista Vineyards in Dry Creek Valley. Co-owner Vicky Farrow appeared to toast me with an exquisite glass of Blanc de Blanc, Morningsong Vineyards. Amista is one of the only sparkling houses in the region and they do a fabulous job. Recently, they began offering a unique tasting experience to give you an insider's look at the art of crafting Sparkling wine. Besides a two-hour public tasting opportunity on the first Friday of each month, you can arrange for a dosage tasting with a private group on weekdays.
When I last visited White Oak Vineyards & Winery, it was harvest time. I hardly recognized the beautiful tasting room, bedecked in sparkling beads and snowflakes in honor of the weekend's winter theme. In addition, the winery opened its barrel room and lined the stacked barrels and stainless tanks with the stunning photography of local artist Duncan Dwelle, who specializes in photographic farmscapes of Northern California. Winter WINEland guests were treated to White Oak's crispy, butterscotch Chardonnay and fruit-forward Syrah as they admired the artwork in the barrel room as well as the winery's two-story gallery.
Trione Vineyards & Winery graciously flung open the doors to its historic Old Stone building and hosted a very fun event. In one corner, guests enthusiastically played floor hockey withbean bags. In another, they donned fun wigs, hats, feather boas, and other accessories and posed for photographs. The food was fun too. For example, a toasted marshmallow S'mores concoction paired surprisingly well with Trione's inviting and rich Chardonnay. I enjoyed sitting on one of the sofas and people watching as I sampled the wines.
At the foot of Sonoma County in the Carneros AVA, Cline Cellars was lively all weekend long. I enjoyed wandering by the ponds and gardens even during this dormant season. Best of all, I visited the winery's mission museum, an intriguing display of the complete collection of California Mission models which were displayed in 1939 at the World's Fair at Treasure Island. Thanks to the Cline family, the models can all be admired under one splendid roof, along with many other historic artifacts and paintings.
Other great winery stops during my visit included Benziger Family Winery (recommended for its dedication to Biodynamic farming, beautiful grounds, and gift shop!), Gundlach-Bundschu Winery and Vineyards (recommended for its history, gorgeous cellar, great wines and gift shop), Rodney Strong Vineyards (recommended for its wines and comprehensive self-guided winery tour which is informative and attractive at the same time!), Sbragia Family Vineyards (recommended for its wines and scenic view of Dry Creek Valley), and Robert Young Estate Winery (recommended for its boutique wines and history as one of the first families to settle in Alexander Valley.)
Winter WINEland gives you a great opportunity to explore the Alexander, Russian, and Dry Creek Valleys at a time when the wineries are less traveled. Each winery has something on sale and many offer special food pairings and/or tours. It's not too early to put the next Winter WINEland on your calendar. I'm guessing it will be in January 2015.
Photos courtesy of Duncan Dwelle.
November 30, 2013 |
Wendy Van Diver
I've always dreamt of touring wine country on a bike and this fall, it finally happened. As I was making plans for my editor's tour of northern Sonoma County, I was contacted by Lifecycle Adventures: a custom cycling vacations company that has operations in the Napa Valley, the Willamette Valley, and on Hawaii's Big Island.
LifeCycle plans custom designed and self-guided trips for people through wine country and other fabulous terrain. I told my contact that I happened to be planning a six-day tour in Dry Creek and Alexander Valleys and at first; she wanted to plan the whole thing for me because they can even work on lodging and dining options. But once she realized that I had a huge itinerary (I visit up to five wineries a day and my schedule's very complicated), we agreed that we'd stick to a Dry Creek Valley itinerary.
Before I left, I filled out several forms describing my interests, fitness level, etc. I had a choice of bike: road or all terrain; as well as a choice of terrain: a flat ride-to-rolling ride, or a head-to-the-hills, heart pounding excursion that lead to breathtaking views. I opted for the all-terrain/flat ride, since I was planning to taste wine and talk coherently with the people I met along the way.
About a week in advance of my trip, a representative from the company sent me a packet with a map of my basic route, packing advice, and an invitation to email her if I had any questions whatsoever. Life Cycle stresses that its adventures are meant to be a vacation where they take care of all of the details. And do they ever! Besides the logistics, they have support vans nearby in case of an unlikely mishap. They even pick up the wine you buy as you taste along your cycling route!
On the morning of my tour, I was met in the lobby of Hotel Healdsburg by Laura Rondet a co-owner of the company. She sat down with me and showed me my route in detail and then checked me out on my bike for the day. The bike was equipped with a little pack that had ample room for power bars and water (which Laura also provided), plus my phone and camera. Laura reminded me to text her if I bought wine or needed any assistance at all.
The ride from Healdsburg out Dry Creek Road was beautiful! The vineyards were abundant with fruit and I felt so alive and connected to them as I pedaled past! I road northwest out of Healdsburg along the east side of the Dry Creek Valley past the Dry Creek Valley General Store. This is a great place to stop for a sandwich, and I would have, if I hadn't already made plans for a picnic at one of my winery stops.
My first stop was Dutcher Crossing Winery where I was treated to a tasting in the lovely grapevine-shaded picnic area out back. Sadly, I missed Owner Debra Mathy and Dutchy, the winery dog, who were at the vet that morning. From there, I crossed the bridge to West Dry Creek Road and the quieter west side of Dry Creek Valley. I stopped at Martorana Family Winery where I was greeted by the ultra-charming Hospitality Director Wendy Cox, Co-owner Gio Martorana, and his wife and newborn baby. After an informal tour and tasting, I enjoyed a fabulous lunch which Wendy had prepared. From there, I pedaled up the hill to Dry Creek Vineyard where I was greeted by Director of Marketing and Communications Bill Smart who treated me to a tasting in the barrel room. By the time I got back to Healdsburg, I had ridden 23 miles and acquired eight bottles of wine. Laura met me in the parking lot with the wine—plus a special bottle of estate olive oil from Gio Martorana!
I can't say enough good things about LifeCycle Adventures. I am definitely going to tour this way, and with LIfeCycle again soon!
November 1, 2013 |
Carol Dinh
T&T's Hallowine
Didn't get a chance to see all of our Hallowine campaign? No worries! Here's a quick list from head to toe of submitted recipes and ideas from wineries!
DAY 1: Spooktacular Scallops with Squash Purée by Seghesio Family Vineyards
DAY 2: Battynut (Butternut) Squash & Candy Cap Mushroom Crème Brûlée by Pine Ridge Vineyards
DAY 3: Haunting Honey Tuscan Herb Turkey by Oak Mountain Winery
DAY 4: Bewitching Prosciutto & Apple Panini by Conundrum Wines
DAY 5: I Want My Mummy's Meatballs with Eggplant Purée by Concannon Vineyard
DAY 6 (Soup Day!): Cauldron of Curried Carrot Soup by Brys Estate and Supernatural Spicy Pumpkin Soup by Claiborne & Churchill
DAY 7: Silence of the Lamb Shanks by Castello di Amorosa
DAY 8 (Pie Day!): Caramel Poison Apple Pie by ROCO Winery and Chilling Chocolate Pecan Pie by Lucas & Lewellen Vineyard
DAY 9 (Drinks Day!): Jack o' Lantern Cocktail by Korbel Champagne Cellars, the Walking Red Punch by Thousand
Islands Winery, and Pumpkin Wine by Cardinal Hollow Winery
DAY 10 (BIG Candy Day!): Fun candy and wine pairings from Vivac Winery, Riverbench Vineyards & Winery, Francis Ford Coppola Winery, Ponte Winery, and Trinitas Cellars
Big thanks to those that submitted! It was so much fun to see what creativity lies behind each and every winery from all over America. Tune in for our upcoming special Thanksgiving and Christmas promo events.
Hope everyone had a great Halloween!
October 31, 2013 |
Tama Takahashi
The image of Southern California is one of movie stars, sunny beaches and surf culture. But, increasingly, Southern California brings to mind affordable, friendly wine country travel. The largest concentration of wineries in Southern California is in Temecula, which is between Los Angeles and San Diego, just 19 miles inland from the Pacific Ocean. Forty years ago, Temecula was barely more than a flash of a sign seen from highway 79. Today it bustles with shops, restaurants and a burgeoning wine industry. More than 35 wineries in Temecula and the luxury accommodations of South Coast Winery Resort & Spa have put Temecula on the wine touring map.
The region boasts excellent granitic soil and ample sunlight with little rain--perfect for ripening wine grapes. A large aquifer supplies water for irrigation and cool air from the ocean flows inland to provide acidity to complement the sugar in the wine grapes. Due to diverse microclimates from the changes in elevation in the hills and mountains, a wide range of varietals are produced from cool-climate Riesling, Gewurztraminer, and Chardonnay, through the moderate-climate Bordeaux varieties, including Cabernet Sauvignon, Cabernet Franc, Merlot, and Sauvignon Blanc, to the warmer-climate Mediterranean varieties, including Viognier, Syrah, Grenache, Sangiovese, and Tempranillo.
Temecula is centrally located, being less than and hour drive from Orange County, San Diego and Palm Springs. Indulge in signature spa treatments at the Grapeseed Spa at South Coast Winery Resort, take a hot air balloon ride, or explore the beautiful mission-style grounds of Keyways Vineyard & Winery--don't miss their Winemaking Tasting Tour that demonstrates every step of the winemaking process from vineyard to glass.
Lorimar Vineyards and Winery has two tasting rooms: a Tuscan-style winery in Temecula Valley wine country and one in the trendy Old Town district of Temecula, both with art galleries and with live music on weekends. You'll love the Mediterranean-style wines of Danza del Sol Winery and you can learn about learn about cane pruning, barrel aging and more during their 2.5 hour Educational Vineyard and Winery experience.
The rural atmosphere of Temecula is enhanced by sustainable farming practices and an agricultural preserve known as the Citrus/Vineyard zone. You'll enjoy farm-to-table cuisine at many fine restaurants, including the Pinnacle at Falkner Winery, favored for its commanding hilltop views and Mediterranean/American menu. The Sunday brunch at the Creekside Grille at Wilson Creek Winery is a must--they have seasonally-inspired specials plus gluten-free options.
As you wend your way north towards Los Angeles, be sure to plan a stop at the Fairplex in Pomona. The home of the L.A. County Fair, the center hosts 500 events per year, including the prestigious Los Angeles International Wine Competition. Their organic farm supplies fresh ingredients year round to the farm-to-table Sheraton Fairplex Hotel & Conference Center restaurant.
Make an appointment in advance to visit Rosenthal Estate Winery along the magnificent Malibu coastline to taste their award-winning wines. And last, but by no means least, make a point to visit Herzog Wine Cellars to dine at Tierra Sur, one of the best restaurants in Southern California. Housed in an unlikely site--an industrial park--this 5-star gourmet restaurant serves a seasonal menu that's inspired by fresh ingredients from local farms and paired with their delicious wines. Year over year, Tierra Sur has received the highest ZAGAT ratings in Ventura County, and in the 2013 ZAGAT – the highest ratings in a 40 mile radius. Besides special dinners, including three-course prix fixe meals, wine pairing adventures, and blind tasting challenges, the yearly Herzog International Food & Wine Festival held in spring in Los Angeles is a glorious exploration of food and wine from around the world.
Visit our Southern California page for a listing of our featured wineries, accommodations and restaurants. Also, learn about our free travel concierge service! Our knowledgeable staff may save you hundreds of dollars on travel, and often can provide VIP access to private tours and tastings.
Blog Search
Recent Posts
October 6, 2014

September 8, 2014

September 3, 2014

May 19, 2014

April 10, 2014

January 29, 2014

January 24, 2014

November 30, 2013

November 1, 2013

October 31, 2013
Blog Categories
Blog Archives
Our Writers
Planning a Trip to Wine Country?
Contact our FREE concierge service!