Touring & Tasting's Wine Lounge
A forum for wine lovers to share their thoughts and experiences...


What better way to kick off the long weekend than with a glass of Chardonnay in honor of National Chardonnay Day? Help us celebrate one of the most planted grapes in the world and kick off the festivities in wine country!
J. Lohr Vineyards & Wines, Paso Robles & San Jose, CA
Inside Tip: J. Lohr crafts wines from over 3,700 acres of estate vineyards divided between Monterey County, Paso Robles, and the Napa Valley, J. Lohr has created an acclaimed portfolio of wines recognized for their vibrant fruit character. J. Lohr has also established wine centers in both San Jose and Paso Robles.
Celebrations: J. Lohr is kicking off their Chardonnay celebration on May 22nd with a #ChardDay Tweet Chat
Learn more about J. Lohr's selection of four Chardonnays from the Arroyo Seco and Santa Lucia Highlands AVAs of Monterey County!
Tell J. Lohr about your favorite Chardonnay flavors, let them know your favorite Chardonnay pairing or ask us anything about Chardonnay
J. Lohr is offering a 15% off of all J. Lohr Vineyard Series and J. Lohr Estates Chardonnays.
Wente Vineyards, Livermore Valley, CA
Inside Tip: Known as California's First Family of Chardonnay, the Wente Family is celebrating their 130th vintage of Wente Vineyards, and more than 100 years of the Wente Familiy bringing Chardonnay cuttings from Montpellier, France and planting them in the Livermore Valley. Today, 80% of all Chardonnay grapes grown in California come from a Wente Vineyards clone, making it the most widely planted clones of Chardonnay in California.
Celebrations: Wente is kicking off their Chardonnay celebration on May 22nd with a Chardonnay Reception
Live Toast on 5/22 at 6pm PST
Dinner at the Restaurant
Chardonnay Tasting Flights at the Estate Winery & Tasting Room for the entire month of May
Chardonnay Day Party Kit
View full details and more at wentevineyards.com
More from T&T soon!
April 10, 2014 |
Carol Dinh
The sun is out, the flowers are in bloom—April is when spring fully blossoms and it's the perfect time to celebrate the annual Santa Barbara Vintners Spring Weekend. One of the most interesting aspects of this weekend is that it is much more than just simply wine tasting. This allows the adventurous and the curious to explore other activities that are being offered on April 10-13.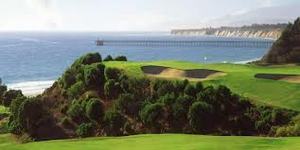 This weekend kicks off with two signature Thursday events, starting with the Vintners Festival Golf Tournament and the Sta. Rita Hills AVA Dinner & Wine Pairing. Whether you enjoy golf or prefer to indulge in the wine-pairing event, it's a great way to relax on a stunning spring day in Santa Barbara wine country. These events are only the beginning of the Vintners Spring Weekend!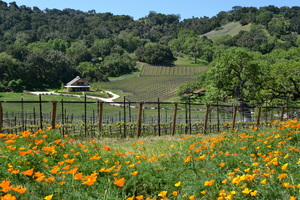 If your heart desires more time to explore nature in the vineyards, then Friday, April 11th is your day to play. You'll get a chance to partake in delicious wine and vineyard hikes side-by-side with winegrower Steve Beckmen of Beckmen Vineyards, owner Kevin Gleason of Refugio Ranch Vineyards, or owner John Hilliard of Hilliard Bruce Vineyards.
The headline event of the weekend is the 32nd Annual Vintners Festival Grand Tasting. Over 100 wineries will join together at the scenic River View Park in Buellton to offer exquisite wine tastings, along with a silent auction, an inventive Art Walk, a Farmers Market Pavilion, and live cooking and barrel cooper demonstrations. Lastly on Sunday, don't miss the signature event to wrap up the weekend: farm-to-table Picnic & Concert!
If you think that is all for the Vintners Weekend, do not fret, my friend. There is an exciting list of additional events for each day. So if you missed the vineyard hikes on Friday, there's always another chance for you to participate in a vineyard walk on Sunday with winemaker Karen Steinwachs of Buttonwood Winery, plus brunch and a scavenger hunt!
There are activities and events for everyone—the wine enthusiast, the foodie, the explorer, the golfer, and the novice. So, if you haven't bought your tickets yet, it isn't too late. Visit www.sbvintnersweekend.com for tickets and the full event schedule.
Touring & Tasting will have our own booth at the Grand Tasting. Stop by and chat with us as we savor the beautiful spring weekend with the Santa Barbara Vintners. We hope to see you this weekend.
Cheers!
January 29, 2014 |
Carol Dinh
It is a New Year—and you know what that means: New Year's resolutions. Now, I know I am not the only person that has "drink more wine and be classy" as their New Year's resolutions. So, what better way to kick off 2014 than with a January wine event?
On Sunday, January 19th, I attended the 3rd Annual Winter Wine Classic at Fess Parker's DoubleTree Resort. With a VIP ticket, I arrived at 5:30 PM for an early bird overview and tasting. The resort itself was gorgeous and large—I took my time to take in the beautiful building and the view of the beach and ocean.
As I approached the entrance of the ballroom, the California Wine Festival staff greeted me. With a wristband, a pamphlet, and a wine glass in hand, I entered the ballroom. With over 100 wines and over 40 wineries from all over California, I was pleasantly surprised at the organization of the event. It was elegant, easy to walk around, and easy to find your favorite wineries and delicious food options.
I had the pleasure of talking to a few wineries about their wines and their thoughts of the event.
"We love Santa Barbara and it's really nice to see everyone out here on a Sunday night," said Diane Cranor, owner of Nottingham Cellars. Diane and her sister, Susan, brought several of their award-winning wines to showcase as well as spread awareness of the Livermore Valley and Tri-Valley regions. "The Tri-Valley area is rich [with] premium grapes and it is growing. We wanted to share wines from this region—it is a little treasure we brought to Santa Barbara." Diane poured me a glass of their 2010 Supremacy Blend and it opened up with beautiful aromas of blackberry, and ends with a smooth finish of vanilla.
"It's interesting that the event is at night as opposed to an afternoon festival," commented Ashlie Leslie, Key Account Specialist for Sextant Wines. "It's a great crowd so far. People are hungry and thirsty to taste wine, and we're here to support Paso Robles."
The Winter Wine Classic got busy fast as the general admission attendees came in. As each of the winery booths got busier serving their wines, I took this opportunity to explore the delectable foods. My first stop was at Georgia's Smokehouse, where the crowd in front was giving positive feedback to owner Alissa Parks. I took a bite and indeed, their pulled pork topped with honey apple coleslaw was delicious. I then wandered over to Santa Barbara's The Hungry Cat where sous chef Dominic Sbardellati and bartender Julia Rose served Chef Adele Sun's ahi salmon tartar with green olive tapenade and pistachio gremolata. It was soft, unique and amazing! It was just really great food all around—from Cupcakes in Wonderland to Monterey Chocolate Co. to Kerrygold Cheeses and Butters. Plus, Gauthier Wear Art displayed their beautiful jewelry.
I made my second (maybe my third) round of wine tasting and stopped at Bernardus: "[The event] is great! There are plenty of people. It's a great way to test and see what people like. They get to [taste] the new wines that we rarely pour like our 2011 Pinot Noir Santa Lucia and 2011 Chardonnay Monterey County," shared Bernardus Director of Sales and Marketing, Robert Baker.
It was also fantastic to see a handful of local wineries that were there to represent Santa Barbara wine country. "This is a good opportunity, a lot of people don't realize Grassini Family Vineyards is a local winery. It's great to be a part of the community," said Anna Martin, who works in the tasting room. "We brought our Sauvignon Blancs and Cabernet Sauvignons because we're all about that!" I took a sip of their 2012 Sauvignon Blanc and it was crisp, with nice aromas of lemons and delicious fruits.
It was a great start to the New Year. There were a lot of happy attendees, and a lot of enjoyable, award-winning classic wines and food. Additionally, it was not hot either! It was a nice change to enjoy wine and food in a cool environment. I had a fun time tasting premium wines from all around California. I highly recommend this event to those who are interested in tasting classic California wines and I look forward to the next Califorina Wine Festival event.
Until next time!
January 24, 2014 |
Wendy Van Diver
I love to visit wineries in the wintertime.
In the vineyards, the brown vines are trim and tidy, all tucked in for a long winter's nap. In the tasting rooms, guests seem to linger longer as they savor the wines in a relaxed setting. Events held this time of year have a cozy, inviting feel about them. Everyone seems to have time to chat and get to know each other better. One of the best winter events I've come across is held each January in Northern Sonoma County. It was originated 22 years ago by WineRoad Northern Sonoma County, an association of wineries and lodgings in the Alexander, Dry Creek, and Russian River Valleys. The 22nd Annual Winter WINEland was held on the weekend of January 18—19. Here are some of my highlights.
I got an early start with a visit to Amista Vineyards in Dry Creek Valley. Co-owner Vicky Farrow appeared to toast me with an exquisite glass of Blanc de Blanc, Morningsong Vineyards. Amista is one of the only sparkling houses in the region and they do a fabulous job. Recently, they began offering a unique tasting experience to give you an insider's look at the art of crafting Sparkling wine. Besides a two-hour public tasting opportunity on the first Friday of each month, you can arrange for a dosage tasting with a private group on weekdays.
When I last visited White Oak Vineyards & Winery, it was harvest time. I hardly recognized the beautiful tasting room, bedecked in sparkling beads and snowflakes in honor of the weekend's winter theme. In addition, the winery opened its barrel room and lined the stacked barrels and stainless tanks with the stunning photography of local artist Duncan Dwelle, who specializes in photographic farmscapes of Northern California. Winter WINEland guests were treated to White Oak's crispy, butterscotch Chardonnay and fruit-forward Syrah as they admired the artwork in the barrel room as well as the winery's two-story gallery.
Trione Vineyards & Winery graciously flung open the doors to its historic Old Stone building and hosted a very fun event. In one corner, guests enthusiastically played floor hockey withbean bags. In another, they donned fun wigs, hats, feather boas, and other accessories and posed for photographs. The food was fun too. For example, a toasted marshmallow S'mores concoction paired surprisingly well with Trione's inviting and rich Chardonnay. I enjoyed sitting on one of the sofas and people watching as I sampled the wines.
At the foot of Sonoma County in the Carneros AVA, Cline Cellars was lively all weekend long. I enjoyed wandering by the ponds and gardens even during this dormant season. Best of all, I visited the winery's mission museum, an intriguing display of the complete collection of California Mission models which were displayed in 1939 at the World's Fair at Treasure Island. Thanks to the Cline family, the models can all be admired under one splendid roof, along with many other historic artifacts and paintings.
Other great winery stops during my visit included Benziger Family Winery (recommended for its dedication to Biodynamic farming, beautiful grounds, and gift shop!), Gundlach-Bundschu Winery and Vineyards (recommended for its history, gorgeous cellar, great wines and gift shop), Rodney Strong Vineyards (recommended for its wines and comprehensive self-guided winery tour which is informative and attractive at the same time!), Sbragia Family Vineyards (recommended for its wines and scenic view of Dry Creek Valley), and Robert Young Estate Winery (recommended for its boutique wines and history as one of the first families to settle in Alexander Valley.)
Winter WINEland gives you a great opportunity to explore the Alexander, Russian, and Dry Creek Valleys at a time when the wineries are less traveled. Each winery has something on sale and many offer special food pairings and/or tours. It's not too early to put the next Winter WINEland on your calendar. I'm guessing it will be in January 2015.
Photos courtesy of Duncan Dwelle.
November 30, 2013 |
Wendy Van Diver
I've always dreamt of touring wine country on a bike and this fall, it finally happened. As I was making plans for my editor's tour of northern Sonoma County, I was contacted by Lifecycle Adventures: a custom cycling vacations company that has operations in the Napa Valley, the Willamette Valley, and on Hawaii's Big Island.
LifeCycle plans custom designed and self-guided trips for people through wine country and other fabulous terrain. I told my contact that I happened to be planning a six-day tour in Dry Creek and Alexander Valleys and at first; she wanted to plan the whole thing for me because they can even work on lodging and dining options. But once she realized that I had a huge itinerary (I visit up to five wineries a day and my schedule's very complicated), we agreed that we'd stick to a Dry Creek Valley itinerary.
Before I left, I filled out several forms describing my interests, fitness level, etc. I had a choice of bike: road or all terrain; as well as a choice of terrain: a flat ride-to-rolling ride, or a head-to-the-hills, heart pounding excursion that lead to breathtaking views. I opted for the all-terrain/flat ride, since I was planning to taste wine and talk coherently with the people I met along the way.
About a week in advance of my trip, a representative from the company sent me a packet with a map of my basic route, packing advice, and an invitation to email her if I had any questions whatsoever. Life Cycle stresses that its adventures are meant to be a vacation where they take care of all of the details. And do they ever! Besides the logistics, they have support vans nearby in case of an unlikely mishap. They even pick up the wine you buy as you taste along your cycling route!
On the morning of my tour, I was met in the lobby of Hotel Healdsburg by Laura Rondet a co-owner of the company. She sat down with me and showed me my route in detail and then checked me out on my bike for the day. The bike was equipped with a little pack that had ample room for power bars and water (which Laura also provided), plus my phone and camera. Laura reminded me to text her if I bought wine or needed any assistance at all.
The ride from Healdsburg out Dry Creek Road was beautiful! The vineyards were abundant with fruit and I felt so alive and connected to them as I pedaled past! I road northwest out of Healdsburg along the east side of the Dry Creek Valley past the Dry Creek Valley General Store. This is a great place to stop for a sandwich, and I would have, if I hadn't already made plans for a picnic at one of my winery stops.
My first stop was Dutcher Crossing Winery where I was treated to a tasting in the lovely grapevine-shaded picnic area out back. Sadly, I missed Owner Debra Mathy and Dutchy, the winery dog, who were at the vet that morning. From there, I crossed the bridge to West Dry Creek Road and the quieter west side of Dry Creek Valley. I stopped at Martorana Family Winery where I was greeted by the ultra-charming Hospitality Director Wendy Cox, Co-owner Gio Martorana, and his wife and newborn baby. After an informal tour and tasting, I enjoyed a fabulous lunch which Wendy had prepared. From there, I pedaled up the hill to Dry Creek Vineyard where I was greeted by Director of Marketing and Communications Bill Smart who treated me to a tasting in the barrel room. By the time I got back to Healdsburg, I had ridden 23 miles and acquired eight bottles of wine. Laura met me in the parking lot with the wine—plus a special bottle of estate olive oil from Gio Martorana!
I can't say enough good things about LifeCycle Adventures. I am definitely going to tour this way, and with LIfeCycle again soon!
November 1, 2013 |
Carol Dinh
T&T's Hallowine
Didn't get a chance to see all of our Hallowine campaign? No worries! Here's a quick list from head to toe of submitted recipes and ideas from wineries!
DAY 1: Spooktacular Scallops with Squash Purée by Seghesio Family Vineyards
DAY 2: Battynut (Butternut) Squash & Candy Cap Mushroom Crème Brûlée by Pine Ridge Vineyards
DAY 3: Haunting Honey Tuscan Herb Turkey by Oak Mountain Winery
DAY 4: Bewitching Prosciutto & Apple Panini by Conundrum Wines
DAY 5: I Want My Mummy's Meatballs with Eggplant Purée by Concannon Vineyard
DAY 6 (Soup Day!): Cauldron of Curried Carrot Soup by Brys Estate and Supernatural Spicy Pumpkin Soup by Claiborne & Churchill
DAY 7: Silence of the Lamb Shanks by Castello di Amorosa
DAY 8 (Pie Day!): Caramel Poison Apple Pie by ROCO Winery and Chilling Chocolate Pecan Pie by Lucas & Lewellen Vineyard
DAY 9 (Drinks Day!): Jack o' Lantern Cocktail by Korbel Champagne Cellars, the Walking Red Punch by Thousand
Islands Winery, and Pumpkin Wine by Cardinal Hollow Winery
DAY 10 (BIG Candy Day!): Fun candy and wine pairings from Vivac Winery, Riverbench Vineyards & Winery, Francis Ford Coppola Winery, Ponte Winery, and Trinitas Cellars
Big thanks to those that submitted! It was so much fun to see what creativity lies behind each and every winery from all over America. Tune in for our upcoming special Thanksgiving and Christmas promo events.
Hope everyone had a great Halloween!
October 31, 2013 |
Tama Takahashi
The image of Southern California is one of movie stars, sunny beaches and surf culture. But, increasingly, Southern California brings to mind affordable, friendly wine country travel. The largest concentration of wineries in Southern California is in Temecula, which is between Los Angeles and San Diego, just 19 miles inland from the Pacific Ocean. Forty years ago, Temecula was barely more than a flash of a sign seen from highway 79. Today it bustles with shops, restaurants and a burgeoning wine industry. More than 35 wineries in Temecula and the luxury accommodations of South Coast Winery Resort & Spa have put Temecula on the wine touring map.
The region boasts excellent granitic soil and ample sunlight with little rain--perfect for ripening wine grapes. A large aquifer supplies water for irrigation and cool air from the ocean flows inland to provide acidity to complement the sugar in the wine grapes. Due to diverse microclimates from the changes in elevation in the hills and mountains, a wide range of varietals are produced from cool-climate Riesling, Gewurztraminer, and Chardonnay, through the moderate-climate Bordeaux varieties, including Cabernet Sauvignon, Cabernet Franc, Merlot, and Sauvignon Blanc, to the warmer-climate Mediterranean varieties, including Viognier, Syrah, Grenache, Sangiovese, and Tempranillo.
Temecula is centrally located, being less than and hour drive from Orange County, San Diego and Palm Springs. Indulge in signature spa treatments at the Grapeseed Spa at South Coast Winery Resort, take a hot air balloon ride, or explore the beautiful mission-style grounds of Keyways Vineyard & Winery--don't miss their Winemaking Tasting Tour that demonstrates every step of the winemaking process from vineyard to glass.
Lorimar Vineyards and Winery has two tasting rooms: a Tuscan-style winery in Temecula Valley wine country and one in the trendy Old Town district of Temecula, both with art galleries and with live music on weekends. You'll love the Mediterranean-style wines of Danza del Sol Winery and you can learn about learn about cane pruning, barrel aging and more during their 2.5 hour Educational Vineyard and Winery experience.
The rural atmosphere of Temecula is enhanced by sustainable farming practices and an agricultural preserve known as the Citrus/Vineyard zone. You'll enjoy farm-to-table cuisine at many fine restaurants, including the Pinnacle at Falkner Winery, favored for its commanding hilltop views and Mediterranean/American menu. The Sunday brunch at the Creekside Grille at Wilson Creek Winery is a must--they have seasonally-inspired specials plus gluten-free options.
As you wend your way north towards Los Angeles, be sure to plan a stop at the Fairplex in Pomona. The home of the L.A. County Fair, the center hosts 500 events per year, including the prestigious Los Angeles International Wine Competition. Their organic farm supplies fresh ingredients year round to the farm-to-table Sheraton Fairplex Hotel & Conference Center restaurant.
Make an appointment in advance to visit Rosenthal Estate Winery along the magnificent Malibu coastline to taste their award-winning wines. And last, but by no means least, make a point to visit Herzog Wine Cellars to dine at Tierra Sur, one of the best restaurants in Southern California. Housed in an unlikely site--an industrial park--this 5-star gourmet restaurant serves a seasonal menu that's inspired by fresh ingredients from local farms and paired with their delicious wines. Year over year, Tierra Sur has received the highest ZAGAT ratings in Ventura County, and in the 2013 ZAGAT – the highest ratings in a 40 mile radius. Besides special dinners, including three-course prix fixe meals, wine pairing adventures, and blind tasting challenges, the yearly Herzog International Food & Wine Festival held in spring in Los Angeles is a glorious exploration of food and wine from around the world.
Visit our Southern California page for a listing of our featured wineries, accommodations and restaurants. Also, learn about our free travel concierge service! Our knowledgeable staff may save you hundreds of dollars on travel, and often can provide VIP access to private tours and tastings.
October 31, 2013 |
Tama Takahashi
Traverse City, Michigan is the gateway to the Leelanau Peninsula and the Old Mission Peninsula to the north, whose rolling hills provide ideal terroir for dozens of wineries. The region has gained international recognition for its white wines: Riesling, Chardonnay, Pinot Grigio, and Gewurtztraminer and now is being recognized for its French-style reds: Pinot Noir, Cabernet Franc and Merlot. The Michigan peninsulas are among the world's top producers of ice wine, an ambrosial dessert wine made from the concentrated juice left in winter-frozen grapes.
The region is on the on the 45th parallel--the same latitude as the wine growing regions of France--with Lake Michigan moderating temperature extremes. The area is a year-round destination, beautiful in all seasons. The scenery is so spectacular along the lake that Sleeping Bear Dunes National Lakeshore was crowned "The Most Beautiful Place in America" by Good Morning America viewers. Bon Appetit named Traverse City one of the Top 10 Foodie Destinations in America and Golf Digest calls Michigan one of the world's 50 top golf destinations. Breath-taking vistas of the lake from atop high dunes, miles of pristine sugar-sand beaches, forests ablaze with color in the fall, hiking trails, charming historic farmsteads and shaded lanes welcome the wine taster.
Chateau Grand Traverse has won countless awards for its portfolio of Rieslings and is credited for bringing international acclaim to Michigan. Their Inn at Chateau Grand Traverse offers well-appointed guest rooms with complimentary breakfast and a bottle of Chateau Grand Traverse wine for each night of stay.
Brys Estate Vineyard & Winery has won more than 275 medals in national and international competitions. As proprietor Walter Brys says, "These awards show that Michigan wines can compete on the world stage, and win." Brys' 2-bedroom, 1100 square foot guest house is a storybook transformation from a former barn, with vineyard and lake views.
Another highly acclaimed winery is Shady Lane Cellars whose wines have won numerous Gold medals and Best of Class. Winemaker Adam Satchwell crafts Sparkling Riesling, Dry Riesling, and Semi-Dry Riesling as well as Blue Franc which won Best of Class for Dry Red Wine in the 2012 Michigan Wine and Spirits Competition. Adam states, "Cool climate wine growing presents a certain style with intense aromatics, beautiful flavors, and an elegant structure,"
Other noteworthy stops on a tour of Michigan wine country are Black Star Farms and Chateau Chantal. Black Star Farms offers luxurious guest rooms with access to miles of hiking and skiing trails and fresh, local produce at their Hearth & Vine Café. Chateau Chantal offers cooking classes and wine dinners in addition to their French-style bed & breakfast and tasting room.
Book your trip to the xxx Michigan wine country with our FREE concierge service! We may be able to save you money and give you inside tours and tasting not normally available to the public.
October 24, 2013 |
Tama Takahashi
Step into the bright and sparkly We Olive wine bar in the Thousand Oaks mall and you step into a world of sensory experiences. Like all the We Olive stores, this one is chock-full of mouthwatering treats. From authentic extra virgin olive oils, some infused with delicious flavors like fresh basil or jalapeño peppers, to handcrafted pestos, mustards and tapenade, a world of flavor combinations await. Select We Olive stores, like the Thousand Oaks We Olive, carry a stellar line-up of California wines from premium small-lot producers.
Touring & Tasting was invited to the opening party for the Thousand Oaks We Olive Wine Bar. Owners Alan and Pam Davis [at left, below] opened their store in March and added the wine bar six weeks ago. Alan showed off his impressive wine list which is constantly evolving and changing. Alan explained, "We listen to our customers to see what they are looking for", so he adapts to customer feedback. He also wants to carry only unique wines, so if a particular one becomes too widely available, he will discontinue carrying it. We Olive is dedicated to supporting small producers, giving them a venue to showcase their wines while providing We Olive customers with an exceptional selection of wines they might not find elsewhere. Wine is available by the bottle, glass, half-glass or taste--a wonderful way to sample a wide range of wines. In fact, We Olive wine bars are designed to have representative wines from all the wine regions in California, so you can tour the state all from one location!
We Olive founders Frank and Ruth Mercurio and their son Josh [Josh and Ruth, above right] were helping celebrate the opening. The eleven We Olive stores expanded from the flagship store in Paso Robles. Frank and Ruth were celebrating their anniversary in 1997 when they found an olive tasting store and decided to purchase it and develop their vision of an enjoyable and educational experience featuring California's finest extra virgin olive oil producers, artisan food purveyors, wine tasting, chef demonstrations, and cooking classes using local seasonal produce. Frank is a scientist and used to work at a biotech company. Ruth has a culinary degree from San Diego Culinary Institute, such an arduous program that only 9 of her class of 35 graduated because it was so challenging and competitive. Ruth joked, "I can't watch Hell's Kitchen on TV because I get PTSD!" Now, she uses her culinary expertise to create innovative culinary treats using We Olive's line of gourmet products.
The Mercurio's son Josh, a bright and articulate young man well-versed in the specifics of olive oil production, poured an olive oil tasting for us and explained the difference in quality of the We Olive oils. The US has weak laws governing the labeling of extra virgin olive oil. As a result, oils can be sourced from different countries, vintages and even types of oil, so you may buy a bottle of "extra virgin olive oil" in the supermarket that actually contains corn and canola oil and may be several years old. The mighty health benefits of consuming olive oil is mainly from the antioxidant polyphenols which are destroyed by age. Imported oil is often stored for some time, then must be shipped in containers overseas. Josh pointed out, "The majority of Americans believe they have tried virgin olive oil, but after 2 years, all the polyphenols are gone." We Olive only offers California extra virgin olive oil stamped with the California Olive Oil Council (COOC) seal. Their strict standards exceed any international standards and ensure:
The olive oil was mechanically extracted without the use of chemicals or excessive heat.
There is less than .5% free oleic acid [a measure of acidity].
It has passed a blind taste test, performed by a certified tasting panel, to ensure positive taste elements and no defects.
Interestingly, California produces 99% of the olive oil produced in the United States, but accounts for only 2% of the olive oil actually consumed here. Also, three UC Davis studies found that 2/3 of oils on supermarket shelves are falsely labeled. We Olive is in step with the growing desire for Americans to eat locally and healthfully and the products they carry are of the best quality. Besides exploring the many flavors of oils from buttery to peppery, you'll enjoy spending time tasting the many spreads and sampling the small plates while wine tasting. We Olive is the perfect spot for finding gifts, with friendly and knowledgeable staff who will provide the compelling story behind each artisanal product or wine. Don't forget to try the lovely body care products made with olive oil, which are light and moisturizing and free of harmful chemicals. READ MORE about We Olive.
October 21, 2013 |
Tama Takahashi
On a splendid Saturday with perfect weather, the 22nd Vintners' Festival was enjoyed by wine lovers. The largest event of the Santa Barbara County Vintners' Association "Celebration of Harvest Weekend", it showcases over 100 wineries pouring their offerings, gourmet food from local restaurants and caterers, live music and more. We were pleased to see Buttonwood Farm Winery & Vineyard's winemaker Karen Steinwachs pouring her well-balanced wines. Buttonwood is a popular spot for visitors to the Santa Ynez Valley, both for Karen's wines and for their wide range of farm fresh produce, herbs and preserves.
Close by the Buttonwood booth, the friendly folk at Ampelos Cellars were pouring their organic, biodynamic, highly-rated Pinot Noir, Grenache and Syrah. Peter and Rebecca Work had brought tank samples of their 2013 Viognier and Pinot Noir. The tank samples were rich with lees. They were delicious, with a fresh-bread scent and full mouth-feel. I've been told tank samples are high in vitamin B--maybe someday winemakers will bottle this!
Among the many notable wineries at the event were Lucas & Lewellen Vineyards whose estate fruit is coveted by premium wine producers, Zaca Mesa Winery & Vineyards whose wines have been chosen for White House state dinners, and Cold Heaven Cellars whose wines have been receiving 90+ points. We missed meeting winemaker Morgan Clendenen, but came away with Cold Heaven panties and temporary tattoos! Kevin and Niki Gleason were pouring their luscious and high-scoring wines at their Refugio Ranch booth; tasting their wines is always a treat. Their spacious Los Olivos tasting room has hosted a series of food and wine pairing dinners with chef David Cecchini of Cecco Ristorante; check out their website for upcoming events. President Paul Arganbright was manning the Touring & Tasting booth, conveniently next to the live music stage.
The radiant Sara Bush added a glow to the Westerly Wine booth. Westerly wines, crafted by Adam Henkel from Happy Canyon and Sta Rita Hlls fruit, have been racking up impressive scores from Wine Spectator and Wine Enthusiast. After nibbling on savory bites of pork from the Willows restaurant at the Chumash Casino, plus other delicacies, we made sure to stop by the Grassini Family Vineyards and Sanford Winery & Vineyards booths for some sublime samples. The former produces lovely wines--primarily Cabernet Sauvignon and Sauvignon Blanc--and the latter Burgundian Pinot Noir from the area's longest established Pinot Noir vineyard. We continued on to Blair Fox Cellars and Fess Parker Winery & Inn which can both boast high scores and Blair Fox as winemaker. He was awarded "Winemaker of the Year" in 2008 at the San Francisco International Wine Competition, the largest wine competition in the world.
Not only does Steve Clifton make excellent wines under both the Palmina and Brewer-Clifton labels, but he can rock the house! He fronted the band while attendees sipped their wine under the shade of Rancho Sisquoc's sycamore trees or soaked up the abundant sunshine on the green grass. A lovely day in picturesque Santa Barbara wine country!
Blog Search
Recent Posts
May 19, 2014

April 10, 2014

January 29, 2014

January 24, 2014

November 30, 2013

November 1, 2013

October 31, 2013

October 31, 2013

October 24, 2013

October 21, 2013
Blog Categories
Blog Archives
Our Writers
Planning a Trip to Wine Country?
Contact our FREE concierge service!