Touring & Tasting's Wine Lounge
A forum for wine lovers to share their thoughts and experiences...

November 13, 2015 |
Colton Dickinson
Fall festivities have come to a close which can only mean one thing- the holiday season has arrived! It's a wonderful time for friends and family to come together and enjoy each other's company, as well as all of the delicious treats that this season has to offer! There is no better way to embrace the holiday festivities than exploring some excellent new wineries in the company of those closest to you. Listed below are 10 award-winning wine destinations that are sure to impress, whether you're visiting one of their breathtaking tasting rooms or sharing a toast from the comfort of your home.
Wente Vineyards | Livermore, CA

As the oldest family owned and operated vineyard in the United States, guests can trust they are in good hands at Wente Vineyards. Wente has set and maintained the highest standards of integrity in every aspect of the wine industry for the past 131 years, and their hard work has earned them the international notoriety that they are recognized for today. Guests can taste the elegant blends that have been brought to perfection in over a century's time at any of the winery's three tasting rooms, are welcome to participate in hands-on winemaking activities at the newly established Winemakers Studio.
Cache Creek Vineyards | Lake County, CA
It all started back in 1999, when Bill Van Pelt was greeted by a herd of tule elk as he approached the property of his new winery for the first time. His love for these local creatures inspired him to preserve the land by planting various grasses on and creating several ponds for the elk, in addition to the large vineyard that was originally planted. In 2014, Bill's legacy was entrusted to his son, Don Van Pelt, who decided to open a beautiful tasting room for guests to enjoy his decadent wines. Visitors can indulge in the unique flavors of their many award-winning wines in their elegant tasting room, on their large outdoor patio, or enjoy a full day tour of their gorgeous property.
Wine & Roses | Lodi, CA

The holiday season can often have us feeling in need of a vacation. Wine & Roses is the perfect spot for visitors to leave their worries behind and enjoy a relaxing getaway. With premium guest rooms, an excellent restaurant with locally inspired flavors, and an award winning spa, Wine & Roses will help you forget the holiday stress. Making the choice to visit this relaxing retreat will give you plenty be thankful for this year.
Lava Cap Winery | Placerville, CA
Pristine views, refreshing mountain air, and artisanal crafted wines are just a few of the captivating luxuries that can be found at Lava Cap Winery. In 1981, when David and Jeanne Jones planted the first vines in the Sierra Foothills, they knew that they had started something special. As a family of geologists, it was no accident that they picked a location with prime volcanic soil that's perfect for growing fine wine grapes. Each day the grapes are draped in a warm blanket of foothill sunshine and cooledin the evening by a peaceful Sierra breeze. With this unique climate and soil it's not surprising that year after year the hand crafted wines continue to win awards across the nation.
Jamieson Ranch | Napa, CA

When the warm glow of sunshine touches down on the Jamieson Ranch Estate it's a sight that truly captures the beauty of the Napa Valley. Jamieson Ranch is located in the southern gateway of the Napa Valley and offers visitors jaw dropping vista views that can be enjoyed from their Grand Western Mountain Lodge, featuring lofty ceilings, an inviting fireplace, and a wraparound veranda. The property offers several different food and wine pairing options that can be savored while admiring the majestic property and breathtaking surroundings that Jamieson Ranch has to offer.
Chacewater Winery & Olive Mill | Lake County, CA
When guests arrive at Chacewater Winery & Olive Mill they can expect to be greeted by majestic rolling hills blanketed with grapevines and olive trees. Producing wine and olive oil on the same property has proven to be an incredible talent of Chacewater founders Paul and Kellye Manuel. This up and coming new venture opened its doors less than five years ago, and quickly proved its excellence by earning the title of California State Fair Golden Winery of the Year in 2012. Since then, the notoriety has only continued to flourish with more and more awards piling up. Chacewater offers tastings of both olive oil and wine, making it an excellent choice for any group
J. Lohr Winery | Paso Robles & San Jose, CA

Four decades ago Jerry Lohr was among the first to realize the vast, untapped potential of the now world-class wine growing region known asthe California Central Coast. He and his family made a commitment to upwards of 1,300 acres of estate vineyards set in the cool climate of the Paso Robles region. On the property there are grapes spreading as far as the eye can see, yet the Lohr family manages to provide the same attention to detail as a small boutique winery. This is the perfect location to enjoy a tasting with family and friends, or celebrate a special occasion with a catered evening among the vineyards.
Twin Pine Casino & Hotel | Lake County, CA
If you love great hospitality, extensive wine lists, and trying your luck at the slots, Twin Pine Casino & Hotel is the perfect place for you. Its an excellent destination to celebrate something special or simply take a break from your daily routine. Twin Pine is known for its dedication to top of the line hospitality, which includes an exclusive nightly food and wine pairing menu prepared by the chefs of the hotel's Manzanita restaurant. In addition, a local winery is chosen each month to be showcased at a "meet and greet" wine tasting and prix fixe wine pairing dinner. As the nation's only wine-themed casino destination, guests can be sure that their experience at Twin Pine Casino & Hotel will be one of a kind.
Perry Creek Winery | Fair Play, CA

At Perry Creek Winery, every decision is made meticulously with the creation of distinctive flavor in mind. Grapes are sourced directly from the estate vineyard as well as a unique 30-acre vineyard that's tucked away in the Sierra Foothills. Due to its location with a high elevation averaging at 2401 feet, the grapes are exposed to microclimates that give them exclusive flavors that easily attest to any national standard. In fact, since opening in 1989, the winery has received national recognition including scores exceeding 90 points.
Thorn Hill Vineyards | Lake County & St. Helena, CA
"Bringing people together through wine" has continued to be the philosphy of Amy and Jack Thorn who began producing had crafted artisan wines of exceptional quality many years ago. Thorn Hill Vineyards crafts all of its wines from small production, single vineyards, resulting in 100% single varietal wines. From there, Amy and Jack follow the meticulous practices of small lot, whole cluster pressing, de-stemming, cold soaking, extended maceration, barrel-to-barrel racking and bottling without filtration. This perfected process is noticeably tasted in their delicious portfolio of wines, and has earned them the title of Best in Class at the California State Fair California Commercial Wine Competition.
October 12, 2015 |
Colton Dickinson
If you were to step foot in wine country today, you would notice an instant jittery feeling of excitement in the air. You can feel, see, and smell this intriguing energy, which can only mean one thing—it's harvest season! These are the months that winemakers and wine enthusiasts live for, it's the Christmas morning of winemaking that makes all their hard work worth it. Harvest is the best time to visit wine country and you don't want to miss out on experiencing this special time of year. Amazing wine, amazing vibes, and amazing weather… have we convinced you yet? Harvest some happiness in your life this fall by visiting one of our recommended wineries!
Fantesca Estate Winery | Napa Valley, CA

Inspired by the rich female heritage of the property, Susan and Duane Hoff founded Fantesca in 2004 on the beautiful hillside of Spring Mountain knowing that they would have an incredible reputation to uphold. 150 years ago, the vineyard produced the grapes that Hannah Weinberg would use to craft one of Napa's first award winning wines. The notoriety continues to this day, as the winery's portfolio boasts the only Chardonnay crafted by Heidi Barrett, who has received numerous 100 point scores from Robert Parker. Private visits are arranged by advanced appointment to ensure that every guest gets a true sense of what it's like to be a Fantesca collector.
Buttonwood Farm Winery | Solvang, CA
Had you visited the farm a couple hundred years ago, one would have likely been greeted by horses, goats, chickens, and more. Today, Buttonwood Farm is still proudly operating as a family owned winery where the words "organic" and "sustainable" have been relevant long before they became mainstream. Enjoy a variety of distinctive, well structured, and balanced wines with a unique Buttonwood flare. Don't just take our word for it though, Buttonwood wines routinely receive acclaim, including a recent award of 91 points from Stephen Tanzer's International Wine Cellar. Sit back, grab a glass, and enjoy some great wine in the beautiful tasting room that features artwork by Seyburn Zorthian or take the opportunity to explore the captivating picnic grounds Buttonwood has to offer right in the middle of Santa Barbara County's Santa Ynez Valley. It truly is a hidden gem.
Klinker Brick Winery | Lodi, CA

Klinker bricks get their name for the unusual sound that they make when banged together but what really makes them unique is their deep color and enormous density. These qualities are what gave Klinker Brick Winery it's name five generations ago, and have lead growers Steve and Lori Felton to produce world-class, Old Vine Zinfandel for the past 15 years. While Old Vine Zinfandel is their specialty, the winery has added several distinct new wines including a dry style Rosé and a captivating, pungent Cabernet blend called Bricks and Mortar. Guests have the opportunity to enjoy all that the winery has to offer in a beautiful tasting room boasting lofty ceilings and historic concrete brick walls.​
Peju Winery | Napa Valley, CA
Judging by its celebrated presence in the Napa Valley today, its hard to imagine that 32 years ago the Peju Family Winery was simply just a vision. Over the years the winery has transformed from a simple grape growing venture into a landmark winery with a reputation for elegant, complex and balanced wines in the classic Bordeaux variety. The family owned and operated winery takes pride in featuring organic and sustainably farmed fruits in all of its wine selections. As if the delicious wine itself wasn't enough, tastings are held in an exquisite 50 foot tall tower. Rest assured that your visit to this beautiful property, nestled in the heart of the Napa Valley will be a warm and welcoming one thanks to the amazing hospitality provided by the Peju family.
Vina Robles | Paso Robles, CA
It's no secret that Europe and California both have a lot to offer when it comes to great food, great wine, and great hospitality. The two prime locations may be thousands of miles apart, but even a great distance is no match for partners Hans Nef and Hans R. Michael. In the mid 1990's, the partners were able to successfully combine the finesse of European influence with bold natural California flavors to create an incredible selection of ultra premium wines at Vina Robles. Today, visitors have access to a chic 14,000 square foot hospitality center where the excitement extends far beyond the delicious wine. Numerous tasting menus, delicious food parings, gourmet lunches, and even an incredible amphitheater are all elements of the lavish accommodations at Vina Robles where you can be sure to expect gracious hospitality and an excellent wine country experience.
Steven Kent Winery | Livermore Valley, CA
Growing up in a family that had been making wine for six generations, Steven Kent Mirassou wanted to continue this passion for winemaking with a focus on his love of great Cabernet Sauvignon. While Cabernet Sauvignon has been grown in Livermore since the late 1800's, Steven Kent Winery has raised the bar, crafting small lot vintages that according to Wine Enthusiast, produce today's greatest Livermore Cabernets. Visit the winery's Barrel Room, or the Reserve Room on the weekends, in the heart of Livermore Valley wine country, to taste for yourself the superior wines of Steven Kent Winery.
Pence Ranch | Santa Ynez Valley, CA
Since his early adult life Blaire Pence has had a passion for two things: Chardonnay and Pinot Noir. After traveling abroad to Europe and having the opportunity to experience what Pence believes to be the worlds greatest wines, he decided that he would bring the brilliance of Burgundy to the California coast. Today Pence Ranch sits on a heavenly 200-acre property that was fastidiously designed to produce unwaveringly rich and flavorful produce. The main focus is still rooted in Pence's passion for wine, however, the ranch also produces other crops to remain sustainable and provide the crew and visitors with delicious home grown meals. Bring a picnic and enjoy an exceptional wine tasting experience alongside the shaded pond area. The dedication to excellence can be tasted in every sip of the tasting menu at Pence Ranch.
Riverbench Vineyard & Winery | Santa Barbara, CA
Riverbench is a name that resonates with high quality Santa Barbara Chardonnay and Pinot Noir. Since 1973, they have been committed to producing some of the region's best Burgundian varieties, but they haven't stopped there. In 2008, they introduced the first Certified Sustainable Sparkling Wine in Santa Barbara, their Jumper Blanc de Blancs, expanding their impressive reputation to the world of sparkling wines. All of their delicious wines are poured in two charming tasting rooms, one at their vineyard in Santa Maria, and the other in the Funk Zone of downtown Santa Barbara.
Anaba Wines | Sonoma, CA
What sounds better than spending the day tasting Chardonnays, Pinot Noirs, Rhone varietals, and Rhone-style blends? How about tasting them in an elegantly renovated century-old farmhouse that's powered entirely by sustainable wind energy? At Anaba Wines this is the exact standard of hospitality that wine connoisseurs from near and far have come to expect. Overseen by talented duo Ross Cobb and Katy Wilson, the wines produced from this extremely sustainable vineyard have received numerous awards throughout the years. If you have the chance to visit Anaba Wines make sure that your taste buds are prepared to embrace some of the finest wines of Sonoma County!
And for Transportation…
Beau Wine Tours | Napa Valley, CA
California is the home of thousands of acres of world renowned wine country; Sonoma County and Napa Valley happen to be two of California's most popular destinations for those looking to enjoy beautiful scenery, delicious wine, and a relaxing ambiance. Here you will find yourself surrounded by rolling hills of romantic vines, luxury hotels, golf resorts, five star restaurants, world-class theatres, and more. Whether you're a novice or an expert, Beau Wine Tours can help you discover the many hidden gems that are sprawled amidst this sensational area. With two decades of experience the company has created relationships with many of the attractions that people come from all over to see. Anybody who appreciates the highest level of service and comfort—without compromise—will surely be satisfied when booking a ride with Beau Wine Tours.
The following article was provided by our contributing partner – Touring and Tasting Magazine.
Cheers – Ken
August 25, 2015 |
Shannon Slaught
As summer comes to a close, it's time to start preparing for the upcoming change in seasons. What better way to end an amazing summer than to dive into a wine country extravaganza? We've handpicked 12 unique wine country regions that we think will make the perfect final getaway to end your summer with a bang! So, grab a glass of vino and cheers to another amazing summer getaway.
Lodi, CA
Known for its agricultural abundance and Mediterranean climate, it's no wonder Lodi is California's largest producer of top quality wines and wine grapes. This developed wine region is home to more than 100,000 acres of vineyards and is the lead producer of Cabernet Sauvignon, Merlot, Chardonnay, Sauvignon Blanc, and Zinfandel! Wine enthusiasts will enjoy a warm welcome and a friendly face as they travel Lodi Wine Country and enjoy a diverse range of wines, delicious foods, and great hospitality.
Calaveras County, CA

From its rustic wine country and pastoral mountainous landscape, to miles of underground caverns and caves, Calaveras County is the perfect setting for almost any activity. A few of the many activity choices include rappelling hundreds of feet at Moaning Cavern Adventure Park, zip lining along the Sierra Nevada, and golfing a calming 18 holes at the beautiful Greenhorn Creek Resort. When the snow falls in the winter, the skiing and snowboarding runs are fun for everyone. After a full day of activities, there are plenty of restaurants and tasting rooms to grab a refreshing glass of wine, including the Creekside Bistro at Bear Valley Mountain. Come check out Calaveras County for a thrill a minute any time of year!
Traverse City, MI
Traverse City, Michigan is a prime destination for the active vacationer. Enjoy sailing, kayaking, and boating along miles of sandy beaches and clear Caribbean colors of the water, or play a round at one of the many top-flight golf courses near the deep lakes and winding hills of Traverse City. Whatever activities you decide to do, be sure to set aside a day to taste the wines in the area, which are becoming increasingly known for their uniquely fresh and intensely fruit-forward wines!
Loudoun, VA
No matter what interests you, you're likely to find it in Virginia. Nestled between the Blue Ridge Mountains and the Potomac River, just 25 miles from Washington, DC, Loudoun County is not only a fantastic east coast culinary destination, but it is also a part of a premier wine region. The unique boutique wineries in the area have inviting tasting rooms in everything from rustic barns to architectural marvels. So pick up your palate and head to DC's Wine Country!
Tri-Valley, CA
Hand crafted beer is back on the rise. Judy Ashworth, owner of the former Lyons Brewery Depot, had stocked national beer brands in her pub until a customer introduced her to his home-brewed pale ale. When tasting his beer, she said "so this is what beer should taste like!" Since then, Judy, among many other in the Tri-Valley's beer industry, has been an advocate for local craft beer. With over 100 breweries and brewpubs to choose from, the new Tri-Valley Beer Trail is the perfect way to experience many unique craft beers.
Pismo Beach, CA
Located half way between San Francisco and Los Angeles along the Pacific Coast Highway, Pismo Beach is a picturesque vacation spot. It is a place where you can surf alongside locals, have lunch on the boardwalk next to the 1,200-foot pier, and then take a short drive to wine country. Besides the numerous ocean activities, visitors can go horseback riding, golfing, and even sky diving! So if you're looking for a wine destination where you can experience Classic California, take a trip to Pismo Beach.
Amador County, CA
Located in the heart of Gold Country, Amador County has something to offer for everyone. A few of Amador County's highlights include its quality wines from about 40 wineries, charming small towns though out, and plenty of outdoor activities such as river rafting and hiking trails. Another standout from this region is Taste Restaurant in Plymouth. It has been recognized as one of the top restaurants in the United States, and recognized as one of the Top 100 Wine Restaurants in America by Wine Enthusiast. If you are looking for a place to visit that has it all, take a trip to Amador County!
Kentucky
While the state of Kentucky is very well known for the its bourbon industry, it has also played an important role in the history of wine in the U.S. Not only is it home to the first commercial vineyard in the country, but it's wineries also once produced more than 50 percent of the United States' grape harvest and wine yield! A visit to a Kentucky winery will captivate you with it's bluegrass countryside and its romantic scenery.
Leavenworth, WA
In Leavenworth's downtown Bavarian Village, there are an impressive 20 wine tasting rooms and many restaurants with inspired wine lists awaiting your discovery. With the surrounding foothills' abundance of vineyards and wineries, you'll find everything from hearty reds and refreshing whites to German-style Glühwein. Leavenworth is also an ideal spot for those craving an outdoor adventure. With so much to taste, see, and do, come see what one of the most popular and unique Washington destinations is all about!
SLO County, CA
San Luis Obispo County is the perfect destination for wine lovers and travelers alike. From the charming ocean-side towns to the beautiful inland hills, SLO County has many sights to be seen. Its location, halfway between San Francisco and Los Angeles, provides the perfect temperature and long growing season that defines it as one of the premier wine-growing regions of the world. Easy to get to and hard to leave, stunning San Luis Obispo County is full of coastal, culinary and cultural pleasures for the wine traveler.
Tri-Cities, WA
The Tri-Cities is located in the heart of Washington wine country. The sun shines on an average of 300 days each year, making it a remarkable destination for all kinds of adventure. With seven beautiful courses and two championship putting courses to choose from, Washington's Tri-Cities is a golfer's paradise. The amazing surrounding rivers of the Columbia, the Snake, and the Yakima create the ideal setting for kayakers, paddle boarders, fishermen, and more!
Yakima, WA
Yakima Valley in Washington State is home to more than 100 award-winning wineries and the beautiful Washington countryside. Take a tour of a vineyard with a winemaker to have true farm fresh experience. Explore the unique agricultural history of this region and visit the Yakima National Cultural Heritage Center and the Yakima Valley Museum. On your visit, don't forget to spice things up and grab a bite at a Mexican taqueria or taco trucks, some of the culinary favorites!
July 17, 2015 |
Mikayla Molinaro
The hot summer months are upon us, and July and August are taking no prisoners this year. It's easy to get sucked inside where the air conditioner is cranked to arctic temperatures and an ice-cold beverage is only a short walk to the refrigerator, but we think it's time to get out and get yourself a big lung-full of good ol' fresh air. Summer is a time for adventure and exploration, and we challenge you to get out of your perfectly chilled office and into the great outdoors! We've come up with some wine country spots that we think will leave you feeling relaxed and recharged this summer…and a little buzzed of course!
El Dorado County | Sierra Foothills, CA
If you're an adventure seeker, history buff, foodie, or wine lover, El Dorado County should be on the top of your list for your next summer vacation! In 1848, gold was discovered in the American River near Coloma, and today with a name like "Gold County," this rich history remains in the rustic mining towns and historic sites that dot the landscape. Aside from a vibrant history, here are endless opportunities for outdoor adventure, over 70 wineries to taste, and a number of culinary treasures to explore, 'Gold Country' is a must-see destination this summer!
Sullivan Wine | Napa Valley, CA
It all started as a wedding gift of grape vine cuttings to founder Jim Sullivan and his wife Joanna, and quickly turned into the fuel that fed his passion for producing superior quality wines. Sullivan Vineyards in Rutherford, CA is a gorgeous estate that provides guests with a casual and welcoming atmosphere and beautiful vineyard views. Visitors to the winery are welcome to enjoy their tastings in the outside courtyard while admiring a collection of contemporary artwork and classic cars on display.
Bouchaine Vineyards | Napa Valley, CA

This summer, take a guided vineyards walk or grab your bike and cruise along the rolling hills of Bouchaine Vineyards, dedicated to planting the very best of Pinot Noir and Chardonnay. The beauty of Bouchaine goes far beyond the stunning landscape, but also in their use of sustainable practices that are used to give back to the land they are blessed with. Make sure to stop by their tasting room to taste their award winning wines, and join their wine club to taste on a private terrace overlooking the vineyards.
Keenan Winery | Napa Valley, CA
If you are looking for an outdoorsy tasting experience in the Napa Valley, look no further than Keenan Winery in the mountains of St. Helena. The 180-acre property boasts the stunning green and dusty brown landscape of the Mayacamas Mountain Range, and will make you feel like you've taken a summer getaway deep into the woods while still remaining in the world-famous Napa Valley wine country. Keenan is a well-known name in the Napa region, with 62 wines in the last 12 vintages earning ratings between 90 and 97 points by wine critics. For outdoor relaxation and incredible wines, visit Keenan Winery this summer!
Oak Farm Vineyards | Lodi, CA
Residing on a beautiful and historic 70 acre estate, Oak Farm Vineyards offers their visitors an elevated tasting experience and the opportunity to truly get a feel for Lodi wine country. Their tasting room includes floor to ceiling windows with breathtaking vineyard views, indoor and outdoor fireplaces, and a cozy outdoor terrace where you can taste their portfolio of handcrafted, small-lot and single vineyard varietals. You won't want to miss out on an opportunity to visit Lodi wine country this summer!
Calcareous Vineyard | Paso Robles, CA
Outdoor adventure is a given when you visit a winery like Calcareous Vineyard in Paso Robles, a winery dedicated to their land and the importance of "place." Father and daughter Lloyd Messer and Dana Brown had a dream of expressing their passion for wine and this love for the craft remains evident in their delicious estate wines produced from their 3 vineyards. Guests are invited to enjoy a flight of their award winning wines at Lloyd's Lookout, their hilltop tasting room, for a delectable tasting and breathtaking 180-degree views of Paso wine country.
Westerly Wines | Santa Barbara County, CA

The Santa Barbara County wine region is extremely diverse, and this complexity is reflected in the impressive portfolio of Westerly Wines. The Westerly name is a well known one in the Santa Ynez Valley, and their limited-production wines never fall short of the high standard that they have set for themselves. They do not have a public tasting room, but they do offer private tastings on a limited basis for a truly exclusive one-on-one tasting experience. Summer in Santa Barbara is beautiful, and only gets better with a glass of Westerly wine in hand!
Moshin Vineyards | Sonoma County, CA
Whoever said all those hours of sitting in math class would never pay off in the real world obviously never heard the story of Moshin Vineyards. Rick Moshin, a former San Jose University math instructor, put his math skills to the test and designed a four-tier gravity flow winery for small-lot wine production, and this year Moshin Vineyards is celebrating this dream having become reality, with the 10 year anniversary of their tasting room and the family's 25th anniversary of wine growing! If you are looking for a reason to celebrate this summer, head on over to Sonoma and raise a glass with Moshin Vineyards!
Cathedral Ridge Winery | Columbia River Gorge, OR
Those looking for a unique outdoor experience this summer should make a trip to the Columbia River Gorge in Oregon. This region is home to Cathedral Ridge Winery, and provides a distinctive microclimate that allows for almost every variety of grape to ripen to perfection, building an extensive portfolio of wines that have received outstanding reviews over the years. The winery in Hood River offers visitors a scenic and serene tasting experience filled with stunning views and delicious wines, or if you are planning a trip to the famous Willamette Valley, be sure to stop by their other tasting room in Dundee!
Ironstone Vineyards | Sierra Foothills, CA
While visiting El Dorado County be sure to stop by the beautiful Ironstone Vineyards in the charming gold rush town of Murphys, CA. This family owned and operated winery is the perfect opportunity for visitors to learn about the history of the Sierra Foothills wine region, while tasting their delicious portfolio of wines. Their massive oak tasting bar was even once a saloon bar in New York! The rest of their property will not disappoint, with 14 acres of stunning gardens waiting to be explored, guests are welcomed to stroll along the grounds and find the perfect place for a picnic from their gourmet deli.
July 13, 2015 |
Mikayla Molinaro
We've selected some of our favorite stand-out wines for you to try! Check out the Noteworthy Wines from our Summer/Fall 2015 issue of Touring & Tasting Pacific Northwest.
Amavi Cellars
2013 Syrah
Made from 100 percent sustainably farmed estate grapes, this elegant wine smells like blueberries, blackberries, dusty leather, and freshly cracked black pepper. On the palate, you taste raspberries, black currant, and olive tapenade. Its elegance is further noted in the mouthfeel with proper acidity, complex tannin, and a lengthy finish. Enjoy with barbecued meats, roasted lamb and chicken, and ratatouille.
ArborBrook Vineyards
2013 Vintner's Select Estate Pinot Noir
Made from the best barrels of the 2013 vintage, this wine consists of 100 percent estate fruit. It has a big, elegant start with toasted nuts, Bing cherry, plum, licorice, and rich cinnamon and cardamom that carry into the lush palate, where the aromas carry over leaving you eager for another sip. The ripe tannins are integrated for a long finish. Pair with lavender crusted lamb chops, Tandoori chicken, or chocolate.
Brooks
2012 Janus Pinot Noir
"Root beer, bacon, blackberries, dark fruits, smoked meat, rose petal, plum, and damson cherry. Clove and Chinese five spice over a lush mouthfeel of ripe cherry, red plum, and strawberries. The Janus is rich and full bodied, fruit forward with round velvety plushness and a finish of bright acidity and ripe red fruits." Chris Blanchard, Wine Spectator, 92 Points.
Cathedral Ridge Winery
2011 Bangsund Vineyard Pinot Noir Reserve
This single-vineyard Pinot is sourced from the Bangsund Vineyard in The Dalles, Oregon, where the vines receive more sunshine and less rainfall than most Oregon Pinots. This wine exudes notes of pie cherries and wild strawberries alongside earthy notes of tea leaves, white pepper, and dried herbs, finishing with raspberry fruit leather and soft vanilla. 2014 Oregon Wine Awards, Double Gold Medal
Cliff Creek Cellars
2009 Cliff Creek Claret
With inviting amethest jewel tones, this wine blossoms with fresh baked berries, violets, and wildflowers. Its body, complex and delicate with dark fruits, clove, and white pepper, finishing long with a hint of vanilla. 2015 Florida State Fair International Wine Competition Double Gold; 2015 Cabernet Shootout Gold; 2015 Pacific Rim International Gold; 2015 Sunset Magazine International Wine Competition Silver.
Foundry Vineyards
2012 Sangiovese
Foundry Vineyards is proud to introduce its first vintage of Sangiovese. One hundred percent of the grapes for this limited-release wine were sourced from Seven Hills Vineyard on the south end of the Walla Walla Valley. This exciting wine exhibits bright fruit and balanced tannins through the mid-palate that leads to an array of soft spices and herbs with an elongated viscous finish.
Henry Estate Winery
2014 Pinot Gris
Henry Estate Winery releases its wines two years later than most to ensure the proper balance and character for which the winery is known. This medium-bodied vintage has a perfumed nose with hints of peaches and pears and flavors of tropical fruit and honeysuckle. It pairs well with turkey, chicken, shellfish, salmon, pasta, and foods with mild spice.
Hood Crest Winery
2012 Columbia Valley
Merlot Bringing Merlot back! A ruby red wine with hints of caramel, cherry and cassis on the nose bringing complexity to this bold Merlot. Originating from Raptor River Vineyard in the Columbia Valley and crafted by Winemaker Tess Barr, this varietal has a long finish with white pepper spice that completes the balance of the wine. 2015 Finger Lakes International Wine Competition, Gold medal.
Karma Vineyards
2011 Brut, Columbia Valley
Winemaker Craig Mitrakul is crafting some of the Northwest's most delicious sparkling wines along the south shore of Lake Chelan in North Central Washington. This bright, dry bubbly opens with aromas of white flowers, mango, and brioche, followed by flavors of lemon yogurt, cream, and pineapple. The silky mouth feel is backed with refreshing acidity that takes us on a long, endearing finish.
Lodmell Cellars
NV Sublime
A brilliant red blend of Merlot, Cabernet Sauvignon, and Carménère. This wine has exceptional balance and nuance. Its aromatic and flavor profile displays light herbal tones that lend an air of complexity to dried cherry, cassis, and subtle oak. The tannins are soft, and, on the palate, it finishes with a blend of mineral and sour Bing cherry. 2015 Seattle Wine Awards, Double Gold medal.
Maryhill Winery
2011 Marvell
Deep ruby in color, this Grenache, Syrah, Mourvèdre blend has black cherry and white pepper aromas accented by a touch of violet and vanilla. Well-balanced with chocolatly tannins and a long, luxurious finish. It is worthy of cellaring or suited now for fine dining. Great Northwest Wine's 2014 Wine of the Year; 2014 San Francisco International Wine Competition, 92 points.
Mercer Estates
2012 Merlot
Aromas of ripe cherries and blackberries are laced with hints of warm baking spices. The lush fruit flavors are framed with supple, velvety tannins and balanced acidity. Well integrated oak adds a touch of complexity to the nose and roundness in the mouth. This lovely wine is both powerful and elegant, making it a perfect wine to pair with a meal. Wine Enthusiast, 90 Points.
Pepper Bridge Winery
2012 Trine
This vintage is the first, since the inception of this Bordeaux-style blend, to feature Cabernet Franc as its predominant varietal. The elevated aromatics of red fruit and fresh crushed berries with hints of rose petal and oak are followed with underlying layers of earth and graphite. The mouthfeel is concentrated, refined, and elegant with notes of Bing cherry and ripe plum on the palate. The Tasting Panel, 94 points.
ROCO Winery
2013 Chardonnay, Willamette Valley
The nose of this Chardonnay makes one think of cool tropical breezes with gentle aromatics of passion fruit and guava. The mouth texture is "oh, so creamy," but has a definite crispness to its edges. This is a beautifully balanced wine with just the right core of acidity. Its profile is broad and round with a finish of elegant oak. Wine Enthusiast, 91 points.
RoxyAnn Winery
2012 Claret
The structure of this blend of Cabernet Sauvignon, Cabernet Franc, Merlot, Malbec, Petit Verdot, and Carménère is rich and balanced, with layers of soft polished tannins. This wine exhibits pronounced flavors of ripe cherry, blackberry pie filling, mocha, chocolate-raspberry truffle, and sweet toasty oak, which integrates nicely with the subtle background notes of pepper, leather, and cedar.
Tertulia Cellars
2012 GSM Reserve Riviere Galets Estate Vineyard
Tertulia's debut Grenache, Syrah, Mourvèdre vintage is layered with fruit aromas of raspberry preserves, pomegranate, and red currant. As the wine opens, notes of dusty rose petals and orange blossoms give way to a hint of minerality. On the palate, this GSM is round and viscous with soft smooth tannins that lead to a warm finish. Drink now or till 2020. Sean Sullivan, Wine Enthusiast, 91 points.
The Four Graces
2012 Yamhill-Carlton Reserve Pinot Noir
An initial earthy, loamy nose gives way to blackberries, Rainier cherry, dark red fruits, and faint peppery notes. The palate of cherry, pomegranate, and cranberry starts soft and silky and is buoyed by youthful, taut tannins. Sassy acidity cleanses the palate, offering flexibility with food pairing. The patient will be rewarded with a few years of cellaring, but this wine has plenty to offer now. The Tasting Panel, 95 points.
Three Rivers Winery
2013 Steel Chardonnay
These grapes were pressed immediately upon arrival at the winery. The juice was inoculated with varietal-specific yeast and fermented at 53 degrees for two months and then sat on the yeast lees for a few weeks longer. Without oak or malolactic fermentation, this wine shows crisp, clean Chardonnay characteristics, with aromas and flavors of green apple, Asian pear, and citrus. Wine Enthusiast "Best Buy" 89 points.
Tsillan Cellars
2012 Estate Reserve Syrah
Dark red and purple in color with aromas of vanilla, chocolate covered cherries, and hints of black pepper. On the palate, flavors of black plum, boysenberry syrup, and tobacco. A big, soft, juicy red wine that is nearly a meal in itself. Pair with barbecued pork, bacon blue cheese burger, and over-buttered corn on the cob. 2015 Seattle Wine Awards Double Gold; 2015 Northwest Wine Summit Gold.
We've selected some of our favorite stand-out wines for you to try! Check out the Noteworthy Wines from our Summer/Fall 2015 issue.
Anaba Wines
Sonoma Coast Pinot Noir
This is a classic Sonoma Coast Pinot Noir with pure aromas of lavender, sweet red cherry, and just a hint of toasty oak. On the palate, the bright, juicy, red fruits are layered with roses, root beer, Bing cherry, and a hint of nutmeg. A go-to wine, this Pinot Noir is consistent year after year. Pinot Report 94 points; San Francisco Chronicle Wine Competition Best of Class, Gold.
B.R. Cohn Winery
2011 Select Block 3 Cabernet Sauvignon
Planted in 1973 by the winery's founder Bruce Cohn, Block 3 is the oldest vineyard block at Olive Hill Estate. This elegant wine has pretty aromas of cherry, raspberries, salmonberries, and mint surrounded with a bouquet of sweet spicy French oak mocha, cedar, and coffee. On the palate it is warm, full of rich supple tannin, and luscious cherry and berry flavors. Finishes with a soft, flavorful finish.
Bouchaine Vineyards
2012 Carneros Pinot Noir
At Bouchaine, the simple, yet ambitious goal is to ensure that every wine—from vine to bottle to palate—is never ordinary. This seductive Pinot Noir has a silky, lingering finish. It opens with an intoxicating nose of dark cherry, wild strawberries, cola, fresh roses, and cigar tobacco. A sweet, vibrant cherry palate opens to layers of dark fruits, brown spice, and cinnamon with floral notes on the finish.
Brooks 2012
Janus Pinot Noir
Master Sommelier Chris Blanchard describes this wine as "root beer, bacon, blackberries, dark fruits, smoked meat, rose petal, plum and damson cherry. Clove and Chinese five spice over a lush mouthfeel of ripe cherry, red plum and strawberry. The Janus is rich and full bodied, fruit forward with round velvety plushness and a finish of bright acidity and ripe red fruits." Wine Spectator 92 Points.

Cairdean Estate
2011 Acquaintance Vineyard Cabernet Franc
In the glass, this wine is a clear medium red with dark pink edges. On the nose there are fruit aromatics of cherries, blackberries, and cassis, with hints of tobacco, pepper, and violet and subtle medium toasted oak. On the palate, this wine is round and lush, finishing smoothly with a touch of spice. 2015 American Fine Wine Competition Double Gold Medal/Best in Class/Best Red Wine in Show.
Cathedral Ridge Winery
2012 Barbera Reserve
Grown in the Eastern Columbia River Gorge, where there's a perfect amount of sunny, warm days and cool, breezy nights, the grapes for this wine ripened perfectly. The wine expresses this with beautiful notes of blackberries and plum preserves and soft hints of violet and toasted vanilla spice. A wonderful complement to pasta with red sauce, hard cheeses, or just to sip on its own.
Chacewater Winery
2012 Malbec
Deep color, firm tannins, and a fine-grained texture set this wine apart. It smells fresh and sophisticated, with bright cranberry and rich black cherry notes shaded by cinnamon and nutmeg. This should stand up to the richest rack of lamb and age well, too. It's tempting to drink now, but should improve through at least 2018. 2015 San Francisco Wine Competition Gold; 2014 Orange County Wine Competition Gold.
Fantesca Estate & Winery
2012 Duty
Sir Winston Churchill said, "All great things are simple, and many can be expressed in a single word: freedom, justice, honor, duty, mercy, hope." From these words Fantesca's "All Great Things" red blend was born. This wine allows worldclass Winemaker Heidi Barrett to select fruit from any Napa Valley vineyard, crafting a wine that is an expression of her style. This vintage is dedicated to Duty.
Gary Farrell Winery
2012 Rochioli-Allen Vineyards Chardonnay
From two renowned Russian River Valley vineyards, this full-bodied wine has great structure, creamy texture and an oily, citrusy persistence. The smaller, more concentrated Allen clusters lend massive golden apple, apricot, and lemongrass flavors while the fuller Rochioli clusters add balance with honeysuckle, lime, savory herbs, and bold spices. Wine Advocate 94 points; Tasting Panel Magazine 95 points.
Harney Lane Winery
2014 Albariño
This wine was crafted from grapes cooled by coastal breezes funneled through the Sacramento-San Joaquin River Delta from San Francisco Bay. The vintage expresses scintillating flavors of lime, lemon curd, and peach blossoms that are lifted by a fresh and lively acidity. Brilliant color and lighter bodied, this crisp, satisfying white wine is bright and clean, with a pleasant mineral texture in the finish.
Jamieson Ranch Vineyards
2012 Napa Valley Double Lariat Cabernet Sauvignon
Classic Napa Valley aromas jump out of the glass with this expressive Cabernet. Notes of anise, currant, and toasted walnuts on the nose complement the lusciously fruit-forward palate and voluminous mouthfeel. The Double Lariat Cabernet is highly elegant, yet accessible for any occasion and any connoisseur. Wine Enthusiast 90 points, 2015 San Diego International Wine Competition Platinum Medal.
Klinker Brick Winery
2012 Farrah Syrah
This delicious wine expresses blackberries, currant, and plum on the nose with hints of smoky oak, spice, and pepper. On the palate, it has balanced flavors of berries, dark chocolate, coffee, and anise wrapped in a velvety texture. Integrated, supple tannins lend structure, with a long, lingering finish. Enjoy with grilled meats or mushroom risotto. Wine Enthusiast Editor's Choice, 91 points.
LangeTwins Family Winery & Vineyards
2011 Centennial Zinfandel
Concentrated flavors of raspberries and black licorice seamlessly meld together with tones of warm spice and vanilla from 24 months in fine-grained American Oak barrels. With a velvety texture and supple tannins, this is an elegant, single vineyard Zinfandel that celebrates Lodi's long history of this exceptional varietal. Wine Enthusiast 90 points; Tasting Panel Magazine 90 points.
Moshin Vineyards
2012 Whole Cluster Fermented Pinot Noir
Family-owned Moshin Vineyards specializes in small lot, handcrafted wines that express a truthful view into the heart of the vine. This Pinot Noir is playfully aromatic and bursting with layers of flavor. Big aggressive fruit bouquet, cherry, cola, rhubarb, and lavender. Full and lush, with a smooth mouth feel and subtle vanilla finish. 2015 American Fine Wine Competition, Double Gold.
Nottingham Cellars
2012 Micro-Lot Reserve Malbec, Ghielmetti Vineyard
Indicative to its varietal, this Nottingham Cellars Malbec is lush with purple and dark fruit aromatics of plum and blackberries integrated well with notes of oak, cinnamon, and cloves. A savory, mouthwatering wine with flavors of dark fruit and tannins that increase toward the finish, coating your mouth and leaving you with a lovely lingering aftertaste. Enjoy now or lay this wine down for years to come.
Oak Farm Vineyards
2014 Albariño
Delicate and clean, with fragrances of lime zest, citrus blossom, and jasmine. With its pleasantly fresh acidity, dry finish, and mineral overtones, this wine is a palate cleansing experience. Perfectly suited for lighter seafood dishes, light summer pasta dishes, medium-bodied cheeses, and mildly spiced Asian foods. 2015 Winemaker Challenge International Wine Competition 94 Points, Platinum, Best in Class.
Riverbench
2011 Cork Jumper Blanc de Noirs
This sparkling wine made with Pinot Noir is deep, complex, and suitable for the most elegant occasions. In its inaugural vintage, it's full of pretty berry flavors— strawberries and raspberries, with a hint of Sicilian blood orange. It's clean but not angular, with gorgeous acidity and a finish of pink grapefruit and tangerine. Like the women of Champagne, this sophisticated wine is all about making a statement.
Rosenblum Cellars
2011 Monte Rosso Zinfandel
Red bramble fruit, brown sugar, and dark cherry are accented with fresh cracked pepper and sweet black licorice notes. The cooler 2011 vintage exposed a more elegant and refined side of the ancient Zinfandel, supplanting its characteristically burly and brusque profile with a more feminine genility. With higher acids in the wine, this vintage will age well for many years.
Seghesio Family Vineyards
2012 Home Ranch Zinfandel
In 1895, Edoardo Seghesio planted the Home Ranch vineyard in Sonoma County's Alexander Valley and began the Seghesio winegrowing tradition. This wonderful wine expresses blackberries, raspberries, and other brambly fruit characteristics of Alexander Valley with graham crust undertones typical of the Home Ranch terroir and subtle hints of oak, briary acidity, and soft, ripe fruit tannins.
Sullivan Vineyards
2014 Chardonnay
Golden hues swirl in the glass releasing tropical aromas of pineapple, guava, and banana that intertwine with spicy vanilla characteristics. On the palate, flavors of apple and lemon add to the undertone and complexity while a hint of honey gives the wine a viscosity that is lush and lasting. Fresh, clean, and inviting, this wine is sure to make you ask for a second glass.
Tamber Bey Vineyards
2013 Trio Vineyard Chardonnay
Fermented and aged in stainless steel, this is a bright, fresh wine. As usual with the Trio unoaked Chardonnay, the nose delivers a bright fruit cocktail of banana and pear that evolves into floral notes of arum and lily. The mouth carries the same fruit profile, with added apple flavors. The wine is very focused and sharp with a sappy, seamless texture that finishes with refreshing kiwi flavors.

Thorn Hill Vineyards
2013 Old Vine Zinfandel
History in a wine glass, Thorn Hill's Old Vine Zinfandel was planted in 1886 and is still producing an unparalleled ancient vine Zinfandel with dark plum aromas, remarkable depth, and jammy flavors. Dark berries, plum, and chocolate culminate in a long peppery finish. Bottled unfined and unfiltered. Pairs beautifully with grilled sausage, triple-cream and aged cheeses, spicy sauces and gingerbread.
Vina Robles
2011 Suendero, Paso Robles
Suendero is a Meritage bottling of Cabernet Sauvignon and Petit Verdot. The 2011 vintage is a nuanced wine of depth and balance that mirrors the evenness and elegance of a modern style blend. Boysenberry and cedar on the nose with hints of licorice and mocha spice, followed by medium to fullbodied flavors of dark fruit and rich, structured tannins that linger into the finish. Enjoy now through 2022.
April 14, 2015 |
Mikayla Molinaro
It's not too late to secure your spot at the 2015 Santa Barbara Vintners Spring Weekend! What could be better than a weekend away in the beautiful Santa Barbara wine country filled with endless amounts of local foods and delicious wine? This is your chance to enjoy a taste of vino from all 120+ Santa Barbara Vintners! Don't miss a few of our favorites:
Cinque Stelle
Italian for "Five Stars," their name represents not only the five family members who share the passion for the winemaking process, but also for the high quality small-lot wines that they produce. Be sure to visit them on Saturday and get a taste of these delicious wines!
Westerly Wines
The Westerly name is well-known in the Santa Ynez Valley, representing one of the most diverse portfolios of wines in Santa Barbara County. Westerly doesn't have a public tasting room, so this is the perfect opportunity to taste their exceptional wines and chat with winemaking experts about their winery!
Refugio Ranch
Refugio is a rustic 415 acre estate perfectly suited for growing delicious Rhone varietals and Sauvignon Blanc. Their wines are produces in small lots from 100 percent estate grown grapes. You won't want to miss out on tasting the best from Refugio!
Blair Fox Cellars
Blair and Sarah Fox are Santa Barbara natives who share more than 30 years of experience in the wine business, making them experts on all things wine and all things Santa Barbara! The Blair Fox Cellars label specializes in Rhone varietals that routinely score 90 points or higher by wine critics. Stop by and visit them at the festival to taste their award-winning wines!
...and many more!
Calling all wine lovers…this is a weekend you won't want to miss!
For more information and to purchase tickets, please visit: sbvintnersweekend.com
March 31, 2015 |
Mikayla Molinaro
Looking to getaway and enjoy some much needed wine therapy? The Santa Barbara Vintners Spring Weekend is the perfect combo of an ideal destination & endless amounts of vino! Take part in this opportunity to explore all that the Santa Barbara Wine Country has to offer, one tasting at a time!
Start the weekend off on Friday, April 24th by dining with many of the big names in Santa Barbara Wine Country at the historic Mattei's Tavern in Los Olivos. Mattei's Tavern is a historic landmark built in 1886 that original served as the Central Hotel and a favorite railway stop for travelers. Today, its historic charm remains with a new modern and local focus. Spend Friday with Mattei's for local foods, local wines, and the true spirit and history of Santa Barbara wine country!
Be sure to save room for the Grand Tasting the following day, Saturday, April 25th at Buellton's River View Park for your chance to taste all the wineries in one convenient location! There will be 100+ wineries paired with the best of the best regional cuisine from dozens of local restaurants, caterers and food purveyors. And if that hasn't quite yet satisfied your thirst for Santa Barbara wine, purchase a Vintners Visa ticket to visit 12 tasting rooms of participating wineries from Thursday April 23rd through Sunday April 26th!
Calling all wine lovers…this is a weekend you won't want to miss!
For more information and to purchase tickets, please visit: sbvintnersweekend.com
February 9, 2015 |
Mikayla Molinaro
We've selected some of our favorite stand-out wines for you to try! Check out the Noteworthy Wines from our Spring 2015 issue.

Beringer Vineyards
2011 Private Reserve Cabernet Sauvignon
This vintage is from only two sources: the Steinhauer Vineyard on Howell Mountain and the St. Helena Home Vineyard. It is
a beautiful Cabernet which demonstrates Beringer's commitment to quality. Ripe and medium-bodied with chocolate, red and black currants, graphite, and spring flowers. "This is a lovely, soft, round, juicy wine to drink over the next decade." Robert Parker, 91 points, Wine Advocate
Buttonwood Farm Winery & Vineyard
2013 Sauvignon Blanc
Unmistakably "Sauvignon" aromas pulse with a swirl—citrus peel, garden herbs, and honeydew melon—along with a whisper of raw almond from the Semillón. The palate is expecting tangy, nervy, zesty and is not surprised at first sip, but the Semillón tames the raciness with an integrated mix of lemon-lime, apricot, honeycomb, and fig. A lovely yin-yang of acidity and fruit. Pair with goat cheese or chile rellenos.
Castello di Amorosa
2010 Don Thomas Vineyards Cabernet Sauvignon

Amazingly complex and refined, this Cabernet Sauvignon is tuned to a mix of red and dark berry that's elegant and graceful without sacrificing Cabernet's power and torque. It ends with classic Bourdeaux-like cedar and cigar box touches, gliding along the palate with fine-grained tannins. Drink now, or cellar up to 2028. 94 points, James Laube,
Wine Spectator
Harney Lane Winery
2011 Lizzy James Old Vine Zinfandel
Beautifully balanced, this concentrated Old Vine Zinfandel offers lush aromas of raspberry jam, anise, and fig compote. Sourced from Harney Lane's 110-year-old estate vineyard, the wine is structured with deep, sweet flavors of currants, nutmeg, and warm cinnamon. Lizzy James is an elegant wine from a cooler vintage that will age gracefully. Gold Medal, 2014 American Fine Wine Competition



Jamieson Ranch Vineyards
2012 Napa Valley Double Lariat 
Cabernet Sauvignon

Classic Napa Valley aromas jump out of the glass with this expressive Cabernet. Notes
of anise, currant, and toasted walnuts on the nose complement the lusciously fruit-forward palate and voluminous mouthfeel. Rich black cherry and leather reflect the terroir with integrated and deep oak tannins reflecting the influence of exceptional French Oak barrels. 90 Points, California Grapevine; 90 points, Tasting Panel Magazine

Klinker Brick Winery
2012 Old Ghost, Old Vine Zinfandel
The Old Ghost represents the best Zinfandel that Klinker Brick produces each year. Brambleberry fruit aromas intermingled with anise and exotic spice echo previous vintages. Smaller berries harvested from this vineyard block, tend to offer more "skin to flesh," providing a greater level of tannin and structure to this wine. Pair with your prime porterhouse or grilled lamb.
LangeTwins Family Winery and Vineyards
2010 Centennial Zinfandel
This wine is a true reflection of the historic head-trained, spur-pruned Lewis Vineyard, now more than a century old. Concentrated blackberry notes give a sense of ripeness that is balanced by dark cocoa. Toasted oak is present, but the fruit is driving flavor. This is a refined Zinfandel crafted with restraint to express the vineyard's high quality. 90 points, Wine Enthusiast and Tasting Panel Magazine

Ledson Winery & Vineyards
2010 Alexander Valley Cabernet Sauvignon
This Cabernet Sauvignon gets you straight away with its liveliness and purity. The spiciness emerges and leads into a generous palate of plums, Red currant, and black olives with the typical Ledson rustic edge. Small, intensely flavored berries from this spectacular site produce plenty of power and concentration, but it's not too heavy. 92 points, Gold Medal & Cellar Selection: 2014 World Wine Championships
Nottingham Cellars
2012 Micro-Lot Reserve Petite Verdot
Lush and inviting, this wine begs
for both the hors d'oeuvre and the main course. Evolving aromatics of berries, apples, and lavender are complemented by mouthwatering tannins, and a soft grip that will leave you wanting more with every taste. This vintage will be fantastic for years to come, or on your dinner table tonight. Better yet, get two so you don't have to decide.
Mettler Family Vineyards
2012 Petite Syrah
Pleasing aromas of red licorice, sweet berry, and mocha are balanced by traces of mineral and earth. As it unfolds, the wine offers a beautiful swirl of juicy black currant and blueberry flavors with hints of vanilla, cinnamon, and spice, reminiscent of a luscious berry cobbler. The tannins are big and supple tempered by vibrant acidity and the pure, concentrated flavors linger through the finish.

Miraflores
2007 El Dorado Syrah
This wine has exotic aromas of blueberry, blackberry, grilled meat, graphite, smoky vanilla, and violets. Firm and well-structured on the palate, this beautiful wine will keep good company with the richest of dishes, including curry beef, rib eye steak, lamb shish-kabob, and savory cheeses."Very dry, tannic, and peppery, this complex young wine is crying out for a good steak." Steve Heimoff, Wine Enthusiast, 90 points
Mitchell Katz Winery
2011 Crackerbox Vineyard Sangiovese

Dried cranberries, cinnamon, and red cherries greet the
nose. Dark caramel, bittersweet chocolate, and anise open into a very bright profile for this wine. Fresh red raspberries, walnut, and sandalwood also unfurl with time. Enjoy with aromatic clove or rosemary braises, Italian antipasti, or fennel sausage pizza. Drink now, or cellar for a few years. Best of Class over $40, 2014 California State Fair

Papapietro Perry Winery
2012 Leras Family Vineyards Pinot Noir
This beautiful ruby-colored Russian River Valley wine has bright aromas of cherry, strawberry, and cola. With great structure, refreshing acidity, and a complex blend of cherry, strawberry, cola, and earth, this perennial favorite does not disappoint. Well-integrated oak provides a subtle, sweet toastiness that lasts through the long finish.

Quintessa
2011 Quintessa
Winemaker Charles Thomas describes this wine as "an inviting nose of fresh cherries, currants, and red plum to accentuate the complex aromatics of crushed wet rock, sandalwood, and clove." This is a vibrant and elegant wine with all the hallmarks for which Quintessa is known. 2011 was a classic vintage and the vineyards provided beautifully ripe grapes, perfect for making this fresh, aromatic wine.
Rideau Vineyard
2012 Estate Syrah
With five acres of second-generation Beaucastel vines resting on the highest hill overlooking Rideau's Santa Ynez Valley estate, Syrah is the winery's most widely planted red grape. The wine embodies all the qualities that make the region so perfect for the varietal. Balanced alcohol, age-worthy tannin, and focused black pepper with dark cherry aspects all show wonderfully in this memorable red. Gold, 2014 Sommelier's Challenge

Riverbench Vineyard & Winery
2012 Estate Pinot Noir
A showcase for Riverbench Vineyard. Each year, the clones and lots are carefully selected to demonstrate the best qualities of all different parts of the property. The signature of the 2012 harvest was small berry size, resulting in low yields and complex flavors. The result is a full bodied Pinot Noir boasting juicy red fruit flavors and the signature Riverbench smoke and clove. 90 points, Connoisseurs Guide to CA Wines 2014
Rosenblum Cellars
2011 Rockpile Road Zinfandel
The power and grace of this wine is a culmination of its unique climate, soil, and pedigree. Bold, dark fruit, redolent with blueberries and boysenberry jam, shapes the core and establishes its masculine, mountain character. Black pepper, cocoa, and toasted oak spices weave through the multiple layers, joined by big, chewy tannins. Low yields in 2011 further enhanced its concentrated flavors and elegance.
Seghesio Family Vineyards
2012 Old Vine Zinfandel
Although "Old Vine" is often loosely interpreted in the wine industry, Seghesio's benchmark is 50 years. A blend from the finest lots from vineyards planted between
1920 and 1950 on the benchlands of Dry Creek and Alexander Valleys, this wine has raspberry and briary aromas with intense flavors of dark cherry, spice
box, and sandalwood. It is rich mid-palate, finishing long with a refreshing lingering acidity.
Silverado Vineyards
2011 SOLO Cabernet Sauvignon
Both old school and new school techniques were used to blend this vintage. As a result, the wine has a core of fresh, crushed red raspberry flavor. The nose is accented with aromas of anise and earth. As the wine opens, lovely floral and violet notes begin to appear. Pleasing acid refreshes the mid-palate in advance of a long finish marked with essences of mineral, stone, and flint.
Tamber Bey Vineyards
2012 Deux Chevaux Vineyard Rabicano
The complex nose reflects the blending of the four varietals; very elegant and fragrant. Aromas of red fruits of currant, raspberry, cherry with sweet oak, a very delicate smokiness, a touch of bay leaf, and barley water. The mouthfeel delivers medium body and elegance. Red fruit flavors, some nice spices, including white pepper, and delicate truffle notes, evolve into a long finish with cherry pit and cola.
Trione Vineyards & Winery
2011 Russian River Valley Chardonnay
Rich aromas of honeycomb, baked apple, and toasted bread. The palate is firm yet rich—a seamless expression of restraint and elegance. The silky texture extends through a lingering finish with hints of Mandarin orange peel and sweet Asian spice. This Chardonnay will continue to develop over the next five to seven years.

Venteux Vineyards
2011 Tache le Verre Syrah
From Santa Barbara County's Alisos Canyon, this impressive vintage exhibits aromas of wild blackberry, black currant, and pipe tobacco with matching bold flavors of wild blackberry cobbler, sweet black currant, lavender, and a hint of licorice and baking spices that come together with good acidity and a bit of earthiness on the palate. Drink now or over the next five to seven years. 93 points, Wine Enthusiast
Villa San-Juliette Vineyard & Winery
2012 Chorum Red Wine
While Bordeaux and Rhône varietals are not historically combined, this harmonious blend represents the essence of the vineyard's fruit. Chorum is a coming together of the best wine lots from the vintage. Cabernet Sauvignon and Syrah create a rich and complex backbone fleshed out by the spicy attributes of Cabernet Franc, Grenache, and a touch of Petit Verdot. Pair with equally flavorful foods like baby back ribs.
Vina Robles
2012 Estate Cabernet Sauvignon
The fruit for this wine was selected from three of the winery's estate vineyards in Paso Robles. While most of the wine was aged in French oak, some American and Hungarian oak barrels were also used for added nuances and complexity. Aromas of dark currants with hints of fine tobacco and sandalwood are followed by the medium-bodied taste with notes of dark fruit and a complex, yet structured creamy finish.
Wente Vineyards
2012 Riva Ranch Pinot Noir
The Single Vineyard Riva Ranch Pinot Noir is sourced exclusively from the Wente family's vineyard in Arroyo Seco, Monterey. The wine boasts rich aromas and flavors of cherry, strawberry, and vanilla, with subtleties of toasted oak, earth, and cigar box. This Pinot Noir is bright with crisp, natural acidity, delicate tannins, and with a long fruity finish —a true and elegant expression of Monterey's finest grapes.



Westerly Wines
2010 Fletcher's Red
Here is a beautiful example why the Happy Canyon AVA of Santa Barbara is quickly becoming recognized as the perfect place to grow Bordeaux grape varieties. Rich layers of dark black and blue fruits coat the palate and fine, firm tannins linger for a long finish. Complex and approachable now, this structured blend will continue to evolve and will drink at its peak from 2015 to 2020.
October 31, 2014 |
Touring & Tasting
I know what you're thinking, Oktoberfest means beer. You suddenly feel the urge to throw on your favorite lederhosen & knock back a bucket-sized mug of sudsy Hefeweizen while shouting "Noch ein Bier, bitte!" Before you inevitably end up with those questionable Facebook photos Monday morning (Wow those suspenders looked a lot better after a few cold ones, didn't they?) let Touring & Tasting switch up your usual Oktoberfest routine this year…with wine! Germany is also famous for delicious wines, and you can even find a special wine tent at the famous Oktoberfest celebration in Munich. We might not all get to make it out to Germany this year, but here are a few of our favorite wine country destinations to make this October worth celebrating. Prost!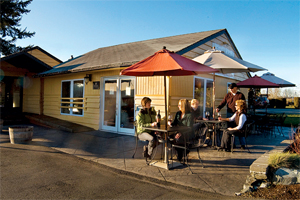 Brian Carter Cellars, Woodinville, WA
Calling all foodies: Brian Carter Cellars wines are extremely food friendly and are favorites of many of the top chefs in Woodinville as well as other chefs and sommeliers across the country. Tasting through their portfolio of wines is like taking a tour around the world, with delicious notes of famous wine regions in Bordeaux and Southern Rhone, France, Tuscany, Italy and even notes from Portugal and Spain. Each varietal is made separately in a small lot to fully enhance the complexities of each different grape, and then blended beautifully into the delicious final product you can taste in their tasting room today. Learn more about their winemaking process at their tasting room located in the heart of Woodinville Wine Country's Hollywood District!
Le Boat, Various Regions, France
Have you always wanted to visit France, but never seemed to find the right opportunity to plan the trip? Well we've found your perfect moment, and Le Boat is ready to do all the planning for you! Le Boat offers a variety of self-guided canal boat vacations in their three hand-selected regions: Canal du Midi, Nivernais, and Loire Valley, each offering a unique gastronomic experience, incredible wines and beautiful countryside views to make your 'tour de France' unforgettable. Follow one of their many exciting itineraries or set sail on your own, whatever you decide, a vacation with Le Boat will be the one of a lifetime. Book your trip before November 30th to save up to 12% and to secure your choice in boat and dates! Check out the special offer here.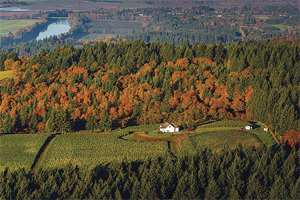 Le Cadeau, Willamette Valley, OR
"Le Cadeau" means "the gift" and while you may assume after tasting their incredible wines that the name refers to the Pinot Noir, owners Tom and Deb assure their guests that the true gift is the opportunity to pursue their dream with the beautiful land they have been blessed with. They believe the vineyard itself is the single most important aspect of the winemaking process, and have dedicated themselves to upholding the highest farming standards. Guests can taste the quality of their delicious Pinot Noir and other varietals at their brand new tasting room in Dundee!
Dolphin Bay Resort & Spa, Pismo Beach, CA
At Dolphin Bay Resort & Spa in Pismo Beach, every room is a suite! Every single one of their 62 one-bedroom suites have all the features of a home away from home, including a modern living room, gourmet kitchen and dining room. They also feature private laundry facilities, many include fireplaces and Jacuzzi bathtubs, and best of all they have a terrace or patio with an unbeatable view of the Pacific Ocean. If you can find a reason to leave your luxurious suite, you may choose to wade in the infinity-edged pool, visit the fitness center, or get a rejuvenating treatment at their amazing Spa. Dolphin Bay is the ideal spot for luxury and relaxation in Pismo Beach!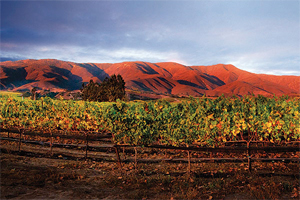 Santa Lucia Highlands, CA
Just 35 miles inland from Monterey is the famous wine region of Santa Lucia Highlands. It is an agricultural heartland, offering a rural wine country experience with a unique authenticity that will have visitors feeling proud of their travel decision. Enjoy the winding drive through the beautiful valley where you'll find fresh fruit and vegetable stands, citrus orchards, and cattle ranches, and pull over at one of the many small family run wineries to taste a glass of delicious wine poured by the winemakers themselves!
Lucas Winery, Lodi, CA
The Lucas Winery team prides itself on their commitment to the quality of their wines. Perfect clusters are handpicked from their certified organic vineyard, and individually hand-sorted to ensure the highest quality in every single grape that goes into their wine. After this meticulous routine, they enter the winemaking process which is 100 percent solar powered. The patient process of Lucas Winery wines results in true star quality and admirable respect for the environment. Visit their winery for a unique adventure including helping punch grapes, or enjoy an intimate tour of their property!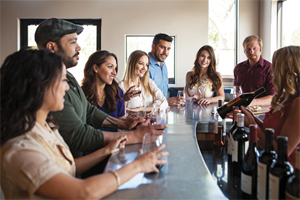 Hope Family Wines, Paso Robles, CA
When thinking of Paso Robles wines, Hope Family Wines should be on your short list. Following his family tradition & passion for winemaking, Austin Hope has been making a name for the family business, as well as for the Paso Robles wine region as Chairman of the Paso Robles Wine Country Alliance. Hope Family Wines has a rich history that fills the pages of every chapter of Paso Robles wine industry history, but also continues to pave the wave into innovation by embracing new technologies and non-traditional marketing methods. It is their vibrant history and hunger for constant improvement that will continue to keep Hope Family Wines at the top in Paso Robles!
Fess Parker Winery, Inn, and Spa, Santa Barbara County, CA
The winery itself is located along the Foxen Canyon Wine Trail, a winding road with stunning countryside views filled with cattle along the humble natural landscape. Tastings are available daily at the winery, where guests can taste the success of each current release, all of which have received 90 points or better in most of the major US wine publications. Just a short distance down the road in Los Olivos Is the Fess Parker Wine Country Inn, the perfect balance between the sophistication of a renowned luxury hotel, and the friendly and warm atmosphere of a small rustic inn. Guests are welcome to enjoy plenty of first class amenities, including spa services, a fitness room, and Petros, their highly acclaimed restaurant. Fess Parker has the perfect winery and wine country inn combination to make your next trip to Santa Barbara County unforgettable!
Timber Cove Inn, Sonoma, CA
If you're looking for an intimate, private getaway this month, we're sure you'll find just what you've been imagining at Timber Cove Inn on the Sonoma coast. The Inn is located on a seemingly untouched cliff overlooking the jaw-dropping California coastline, just a short and beautiful drive from over a dozen commercial wineries. They have maintained their rustic charm while adding modern amenities, making it the perfect cozy hideaway for your next wine country visit to Sonoma!
Blog Search
Recent Posts
November 13, 2015

October 12, 2015

August 25, 2015

July 17, 2015

July 13, 2015

July 1, 2015

April 14, 2015

March 31, 2015

February 9, 2015

October 31, 2014
Blog Categories
Blog Archives
Our Writers
Planning a Trip to Wine Country?
Contact our FREE concierge service!