About Touring & Tasting
The Faces and Places of Wine Country - Touring & Tasting Tells Your Story
Over the past two decades Touring & Tasting has grown to become a leading force in the wine tourism industry. In addition to producing the national, bi-annual publication Touring & Tasting magazine, the company offers innovative, multi-tiered marketing and promotional programs to wine country businesses. 2014 marks the launch of our new Marketing Services division, providing a full menu of marketing and media services. Touring & Tasting is a leader in promoting wine tourism as an industry through partnership events such as the Wine Tourism Conference, the Wine Bloggers Conference, Wine Tourism Day, and numerous regional wine festivals and events.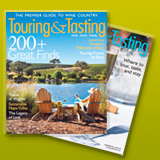 ---
Touring & Tasting offers an array of compelling marketing and new media opportunities:
Marketing Services: Design, management and support with e-marketing, social media, and other digital and print marketing tools for wine country businesses
Nationally Distributed Publication: Touring & Tasting magazine
Multi-media Website: touringndtasting.com
Content Creation & Strategic Content Syndication
Concierge Services for Wine Country Travel
Custom Branded Wine Club Services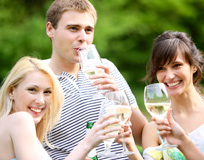 ---
NEW!
20th Anniversary Special Offers
In the spirit of celebration, we are extending these special offers:
First time client? We will extend a 10% discount on the Premier Marketing Program and 20% discount on any à la carte services.
Loyal client? Confirm your Premier Marketing Program before the Early Bird Deadline and receive 250 complimentary reprints of your feature article. 20% discount on any à la carte services.
Want to work with Touring & Tasting? Cick here to view our Summer/Fall 2017 Rates & Information Card.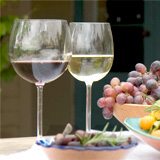 ---
Marketing Services Division
In addition to publishing Touring & Tasting magazine, Touring & Tasting is a one stop source for high-quality marketing tools and services for the wine tourism industry. From the development and execution of e-marketing and social media campaigns, data management and event promotion to photo shoots and video production, Touring & Tasting's mission is to help wine country businesses become more successful.

Interested? Click here to view our Marketing Services Brochure.